12 de April de 2023
RackEye is an innovative system that allows to monitor the condition of the shelves 24/7. Through its sensors, it records and notifies any impact in real time, obtaining detailed reports from its app and web platform. According to EN15635, a collapse can occur over several hours, or even days. This is due to hidden damage: those repeated damages that we are not allowed to see, are instead recorded and reported by RackEye through reports and the heat map. RackEye reduces impacts on racks. At Vaillant, their impacts have been reduced by up to 75%, with a drastic reduction in rack maintenance costs. The system notifies incidents by email, SMS or through the app with the time, hour, prop, aisle and warehouse impact. Real-time notifications allow you to take immediate action such as unloading or cordoning off the area. Carry out preventive actions thanks to the reports by areas, corridors, shifts, days of the week… In addition, thanks to its visual alert, amber or red (depending on the intensity of the impact), employees get to proactively report impacts, instead of going unnoticed. RackEye monitors, alerts and prevents.
02 de May de 2023
For the most delicate and urgent merchandise, ABIAN Service offers an exclusive service. ABIAN´s worker will travel by plane with the goods and will be in charge of delivering it anywhere in the world. The Hand Carrier service, like the rest of the services they offer, is attended 24 hours a day, 365 days a year. Their fast action in response to this type of need, is supported by a human team of 400 people distributed throughout the world. In order, to optimize the service for Their client, ABIAN manages the customs clearance of the country of destination, in addition to allowing the client to follow up from the collection to the delivery of the merchandise.
02 de May de 2023
With the Last Mile Ship service, a person from ABIAN Service will be in charge of collecting the merchandise from the ship with the vehicle. In this way, intermediaries are avoided, and the package is delivered to the destination that you request directly and immediately.
11 de May de 2023
Acsi gestión logística SPA is a Chilean company dedicated to logistics operations with special emphasis on the marine fleet. They are specialists in the purchase, storage and transportation of goods and services that require a larger ship and/or tugboat nationwide. Their innovation consists in the search for strategic partners that allow them to offer their clients new business opportunities abroad, for this they have decided to visit and exhibit in the most important logistics exhibitions in the world, since they have discovered that that is where the companies more interested in developing new businesses. They seek that all their collaborators are part of this process, since the search for new strategic partners abroad allows them to expand new horizons is a challenge that must permeate their entire organization.
08 de May de 2023
As is well known, the Spanish railway network has been developed on a track gauge different from that used in most European countries (the Spanish gauge has a length of 1,668 mm compared to the 1,435 mm used in those countries). For this reason, Spain has always been a pioneer and a benchmark in the development of automatic gauge change technology in passenger trains. Unlike passenger rolling stock, the gauge change in freight wagons introduces greater complexity, due to the higher load per axle and the technical characteristics of the wagons. ADIF has developed a system that mainly consists of an axle in which the distance (gauge) between the wagon wheels is automatically positioned through an installation located on the ground (gauge changer). When the axle enters the changer, and after unlocking a mechanism, the wheels move axially to the desired position (1,668 or 1,435 mm). The gauge change speed oscillates between 10 and 15 km/h. This solution allows wagons to pass from one network to another without carrying out other operations to exchange the axle itself or the load itself.
03 de May de 2023
VELLORE CCS is a collaborative platform, promoted by AENA and developed by Portel, that manages the exchange of information related to air transport operations between the members of the cargo community in the airports of the Aena Network. Among its users are handling operators, freight forwarders, transport companies, carriers, drivers, customs and Aena. It is a neutral and open electronic platform that enables intelligent and secure information exchange between public and private stakeholders to improve the competitive position of airport communities. This platform lays the basis for a single window for the air sector and is constantly growing with new functionalities, such as service requests between actors (positioning, palletisation, labelling, etc.), digitalisation of future customs formalities (ICS2, G3, G4, etc.), business intelligence, validation of professional driver accreditations for the service entrusted, etc.
29 de March de 2023
ALIA Connect is a service of the Innovative Logistics Association of Aragon that offers integral solutions in different areas related to logistics through a matchmaking service. We connect our partners with each other and also with our website visitors to offer solutions in the following areas: Employment: We help companies find highly trained and trained personnel in logistics, while job seekers can promote their profiles to companies in the sector. Consulting: We offer advice on logistics and business strategies to improve efficiency and sustainability. Transportation: We provide customized transportation and logistics solutions, including route optimization and fleet management. Training: We offer training courses and training in logistics and technology to help companies improve the training of their staff and the implementation of digital solutions. Technology: We provide innovative solutions and software development services to improve efficiency and sustainability in the supply chain.
08 de May de 2023
The RT16Li reach truck is Noblelift's latest big bet in the search for a more sustainable world. The RT16-Li has a lithium battery, which can be charged in less time, with less electrical consumption, saving up to 50% of the electricity bill and without the emission of polluting gasses during the charge. This new generation of batteries has much more charge cycles than lead-acid batteries, which significantly increases its useful life. With this type of battery, we completely avoid any maintenance needs. The RT16Li has an L-shaped battery design that makes the reach truck much more compact and lighter, allowing it to work in narrower aisle widths than conventional reach trucks.
02 de May de 2023
Alper Logistics, is a brand dedicated to refrigerated and ADR transportation sector,has more than 75 expert and a dynamic staff. The company, which always tries to keep its quality at the highest level with its ever-increasing number of vehicles and equipment, reaches many points in the world in the field of refrigerated and ADR transportation. By making efforts to upgrade and improve its existing services, the company delivers the necessary products to many points, especially to Europe and CIS countries, in a short time and safely. Alper Logistics deals with transportation on two main lines in Europe, namely Ireland and England. Furthermore, the company carries out transportation to Germany, France, Poland, Czechia, Spain, Latvia, Portugal and Austria. Alper Logistics, known as one of the reliable and respected brands of the logistics sector thanks to its achievements and quality, develops technological and innovative solutions for the sector based on a modern and innovative perspective, along with a strong knowledge base and expert staff. It aims to predict innovations in the constantly dynamic logistics and transportation sector and make a difference by designing new solutions within these predictions.
14 de April de 2023
Platbricks is a cloud-based solution that helps clients from all types of industries in planning, management, monitoring and execution of logistics processes of different nature. It is a modular system made up of pieces that can be assembled together in different ways, depending on the needs to be covered by the client. As an example, it could be seen as a Rubik's cube whose parts are focused on 3 large areas of work: useful functions for the manager (control center), useful functions for the operator (mobile applications), and data-based intelligence (analytics), configuring the SGA that best suits the needs. Platbricks closes digitization gaps in the supply chain of (almost) all industries. And some may think, and what it means to "close gaps"? In other words, we are talking about shedding light where it does not exist, obtaining transparency in the execution of operations, in order to make decisions that contribute to improving operational efficiency, and therefore the customers' business. In conclusion, Platbricks allows savings of up to 30% in IT costs by being flexible, scalable and consumer-oriented, and up to 60% in hardware costs by being able to be used with almost all devices and almost all manufacturers.
10 de May de 2023
Dominican Republic presents its Brand, HUBRD, at SIL Barcelona. This country has managed to develop in recent years a world-class logistics infrastructure, due to the union of the Public and Private sector. Currently, its main strengths are that it has an enviable logistics efficiency, based on essential pillars such as: the infrastructure of its ports and airports, logistics services with add value, quick process, roads that has the highest rating in the region on network infrastructure caulities, spaces in logistics centers, warehouses, transport services, as well as an updated and modern regulatory framework, and appropriate incentives. The Customs General Directorate, under the direction of Eduardo Sanz Lovaton, has had to assume the command of the President of the nation, Luis Abinader and the private sector has responded and together they have made the efficiency of logistics, "A National Obsession."
10 de May de 2023
HUBRD, Country Brand of Dominican Logistics expands its warehouse infrastructure growing by 50% the availability of spaces in 2022 and projecting by 2023 more than one hundred and fifty thousand square meters of warehouses already approved. Companies in the national and international logistics sector, grouped under the Association of Logistics Operators ASOLOGIC, invest in the construction of world class infrastructures thanks to the trust in the country, making the Dominican Republic a Logistics Hub with available services for international companies that seek to distribute their products to and from the region of the Americas safely, faster and efficient in a country that stands out from others in the area. The Dominican Republic shines in the region as the country with the highest sustainable economic growth in the last 20 years and with unparalleled political and social stability in these times.
10 de May de 2023
The Dominican Republic is in Vogue. The country is heading to be the strategic center of Regional Logistics in America. Through the Customs General Directorate, it has implemented programs such as 24-hour clearance, which encourages the anticipation of goods declaration and customs transactions for the availability of merchandise within 24 hours or less. Likewise, a new customs law was approved, adapted to the best global practices in logistics and commerce, that allows regulatory bodies to remain in continuous improvement for the regularization of foreign trade activities. The Dominican Republic has the best air connectivity in the region, the airports of Santo Domingo and Punta Cana are ones of the best in Latin America's infrastructure and also the country it's the best connected with the European continent. For the first time, the Customs General Directorate together with the Association of Logistics Operators (ASOLOGIC), present their country proposal: HUB-RD
08 de May de 2023
ASPOR Engineering, engineering specialized in the logistic sector, is the only one in Spain that works with the Software of Management of Assets MAXIMO of IBM, considered one of the most secure and flexible SMA of the market. Thanks to it, ASPOR offers the most complete portfolio of solutions in Facility and Property Management to its clients. Technology complementary to the BIM model, which allows, through collaborative work, to reduce the cost and improve the quality of service. MAXIMO makes it easier to extend the use of this methodology also in the maintenance and asset management phase, achieving the so-called predictive maintenance thanks, among others, to the collection of real-time data with which the engineering company anticipates its clients' problems and optimizes the available resources. With the use of this innovative tool the ASPOR team is able to increase the useful life of logistics and industrial properties, anticipate the problems that may present the facilities and offer a clear differential value in the market.
25 de April de 2023
Aykar Shipping Company, whose main field of activity is international sea, air and land transportation, has adopted a customer-oriented service approach. They aim to reflect the knowledge and experience they have gained since their establishment as a competitive, quality and safe service to its customers and continues its activities in this direction. In our commercial life, their young and dynamic staff, are there to provide the best service for all sea, air and land shipments. By maintaining their quality standards, they provide complete services to their business partners in the fields of full and partial container, ro-ro, open cargo, project cargo and air transport from Turkish ports to world ports and from world ports to Turkish ports.
10 de May de 2023
In a volatile and uncertain world, forecast-based planning is no longer sufficient to protect your supply chain flows and meet your customers' needs. Imagine being able to synchronize your entire supply chain with your customers' actual demand in a reliable and secure way! Imagine an IT solution that allows you to accelerate your supply chain flows by more than 60%, to improve the service rate (OTIF) by almost 100%, to optimize stocks by 10 to 60%, to reduce the stress of your teams. All this by simplifying the planning process with a clear and ergonomic user interface. Do like Air Liquide, Goizper, SAPA, Legrand, LVMH FB, Aperam and more than 122 other customers, transform your supply chain with the new DDMRP (Demand Driven Material Requirements Planning) methodology using the latest version of b2wise planning and execution software.
26 de April de 2023
This company was established in 1973 in Kayseri, it has been providing professional service with its vehicle fleet, road, air, sea and rail transport, logistics facilities and international solution partners between Turkey, EU and Turkic Republics. BARLAS TRANS has become a structure with branches in Istanbul and Ankara, including the Kayseri Center and in this direction, it continues to invest in the relevant geography of Turkey. Their open approach to change and innovation, their steps parallel to the developing technology, with their professional team in the field; They are offering an active, fast, reliable and safe service policy and add new values in the transportation sector. They continue to develop and grow with a structure that is reliable, strong, reputable, effective, customer-oriented, respectful to nature, giving importance to instant information flow and the current technology required.
02 de June de 2023
Baynak & Baylogistics; with its professional employees, a large fleet of vehicles, and an established network throughout Europe, thanks to its strong network of agents, provides its customers with quality and fast service, delivering punctual and reliable services. Baynak & Baylogistics; with its own trucks, offers international distribution services such as full load, grouped, hanging, and heavy transport (Low-Bed), collection and storage organization, and a complete door-to-door service model, focusing on customer satisfaction. Baynak & Baylogistics; provides the best road transportation service from Europe (France, Spain, Portugal, Germany, Italy, Morocco, Tunisia) to countries in North Africa, Turkey, the Middle East, and Asia, and has a large storage area. Baynak & Baylogistics; with a constantly growing and developing transportation fleet, with an average age of 1.5 years and an advantage in passing through European countries, all vehicles are environmentally friendly and comply with Euro 6 standards, and are equipped with satellite tracking system, allowing you to track your shipments 24/7 through the Internet. Baynak & Baylogistics; you can place new orders online via the Internet, as well as submit freight quote requests. Safe... Punctual... Trouble-free...
04 de May de 2023
Biologic Services Cold, is a comprehensive isothermal packaging rental system validated for the transport of biological samples UN3373 according to P650 of the ADR. It is reusable, passive, multi-temperature refrigerated packaging that includes a real-time data logger system Optimizing the processes of handling, cooling and preconditioning of the PCMS, packaging cleaning and storage space. It includes a real-time temperature control system; the monitoring is done through a customizable webservice that allows to create a control panel adjusted to each need. This environment allows displaying different temperature ranges from -196o to 40oC.
04 de May de 2023
Biomedical Logistics launches Farma Services Cold, a comprehensive rental service for passive cold reusable isothermal packaging, multi-temperature with a real-time data logger system. It allows the customer to free himself from all tasks that are not specific to his activity. Optimizing the processes of handling and picking, cooling and preconditioning of the PCMS, packaging cleaning and storage space. It includes a real-time temperature control system; the monitoring is done through a customizable webservice that allows to create a control panel adjusted to each need. This environment allows displaying different temperature ranges from -196o to 40oC.
12 de April de 2023
The inevitable vibrations that occur when using conveyors on mezzanines can develop into critical disturbance variables for reliable weight recording resulting in the need for manual rework and a loss of efficiency. The new Vibration Compensation Module (VCM) offers an intelligent upgrade for new equipment as an accessory or as an extension to existing solutions. "With our unique technology and smart sensors, the VCM effectively filters out all external disturbances for precise and reliable weighing in any situation," explains Gerd Kammerer, Director of Product Line Management at Bizerba. "This tool offers good added value and at the same time creates new opportunities for the development of this sector," continues Kammerer. The VCM has been specifically designed for the CWL-L dynamic weighing system, which meets the needs of the logistics sector. Even at high throughput speeds of up to 3.1 meters per second or high loads of up to 60 kg, the catchweigher, capable of calibration, features precise weighing results. Combined with the new Vibration Compensation Module, it provides robust weighing results even in vibration-prone multi-level upright design.
25 de April de 2023
Bosch Secure Truck Parking provides technology-based security and service solutions for the logistics sector. The focus is on the digital booking platform for truck parking spaces, which allows freight forwarders and drivers to book and pay for parking spaces online. In addition, Bosch creates and implements secure and digital parking solutions across Europe, including video surveillance by the Bosch Monitoring Center. Moreover, this is a sustainable service with the environment, which helps companies to reduce logistics costs and, moreover, reduce emissions, and also it is a 100% digital process.
25 de April de 2023
Bulung Logistics was born in 2012 out of a mission to bridge Turkey and Europe, Central Asia, and the Middle East. Their key component is green logistics, while facilitating trade. Their believe success comes from their sustainable logistics services with their fleet of around 500 45' containers and more than 200 trucks & chassis for up and downstream transportation by rail & sea. They have sites in Schwechat, Istanbul, Timisoara, Sofia, and Belgrade, where their regional experts provide services in forwarding, procurement, and customs clearance. They carry their roots in Turkey in their company DNA, thus facilitating transportation between countries and cultures. Their commitment to service excellence is an integral part of their corporate identity. They strive to maintain and improve the quality of their logistics services in every aspect of their business.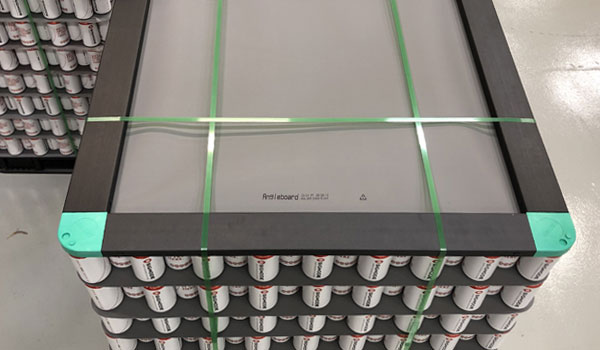 04 de May de 2023
In a European context of lack of infrastructure for transporters to be able to carry out their profession with honor and security, Calsina Carré is commited to improve drivers' working condtions. The company decided to invest in a new project, Calsina Carré Services, opening the doors of the headquarters facilities (Pont de Molins) to other carriers, in order to set all services at their disposal. The purpose is to improve the quality of professional drivers' breaks with a wide range of services, in a safe and protected environment: gas station, 24h secure parking, showers, vending machines, washing machines/dryers, lorry wash, workshop, etc. The project kick off was in December 2022 and to achieve this Calsina Carré has invested 25 million and obtained the highest quality certification in the European car parks field: Gold Esporg.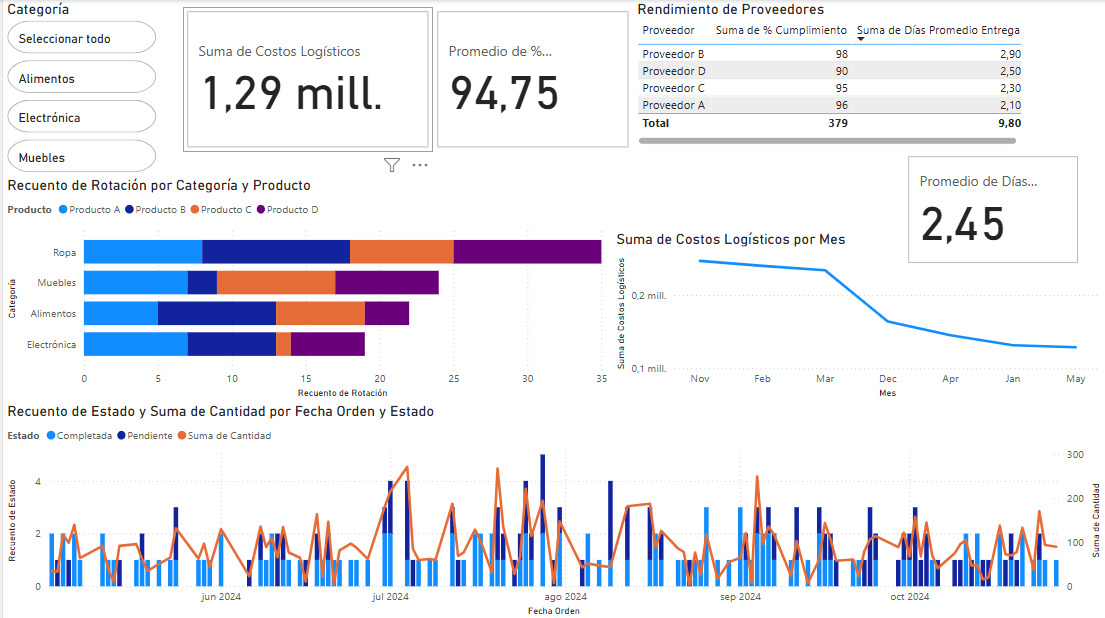 05 de April de 2023
Cargo Club Fowarders are transport specialists, international forwarding agent with more than 20 years of experience in the transport of merchandise to any point in the world thanks to a wide and consolidated network of logistic contacts worldwide. They offer a fitting service adapted to customers needs offering competitive, save and fast rates, and delivering in the shortest possible time. Inside main services they offer, we find air, sea, and land shipments. They also have a specialized channel for rolling good under their RORO (Roll on – Roll off) department. In addition to having courier and storage for personal effects.
05 de April de 2023
Cargo Wine is a service dedicated to the international transport of bottled wine, that goes from wineries that host wine tourists, or specialized stores, to the residence of the tourist or wine lovers. They offer a full door to door service that covers logistics and shipping needs through approved, safe, and sustainable packaging. They have their own online platform so that wineries can manage shipments.
13 de April de 2023
Founded in 1983 as an air freight specialist in Vienna, cargo-partner is now a global transport and logistics provider with 4,000 employees in 40 countries and is celebrating its 40th anniversary this year. Today, the company offers air, sea, rail, land transport and warehousing services from over 160 offices globally, including their branch in Spain. The business continues to grow, innovate and develop across Western Europe, with one of their newest branches in Barcelona that opened for business in 2022. Recent service innovations from the Spanish team include enhanced worldwide solutions for full (FCL) and part load (LCL) shipments by sea freight and improved cross-border trucking options for full load (FTL), part load (LTL) and groupage shipments. Plus a new office in Madrid coming very soon. With a wide portfolio of services, a global network and years of industry experience, cargo-partner can provide tailored and personal solutions to and from any location in the world.
05 de May de 2023
Transformation of the Qualianza-Calidad Pascual Group's low-drop size delivery model for the progressive replacement of van and lorry deliveries in the low-emission area of Barcelona. A project that initially covered 10% of total deliveries in the city, currently accumulates 16% of total deliveries, with monthly quantities ranging between 140,000 and 150,000 kgs, and more than 4. 000 delivery points, distributed between three micro hubs (Poblenou, Nápoles and Leiva), and the implementation of 15 cargobicis; providing stable employment for both the delivery drivers and the picking team, which comes from a Special Work Centre specialised in creating job opportunities for people with some kind of functional diversity; working especially in the food sector (fresh, dry and frozen) and developing other models such as, for example, the pharmaceutical sector.
05 de May de 2023
Within the framework of a project financed by IDAE in the MOVES Singulares II call, we are working to equip our cargobicis (or any other) with their own control unit, being able to receive on time relevant information for the measurement of logistic results; using geopositioning tools and motor and battery limitations and configurations, making their use more efficient and achieving reliable telemetry. The device will allow remote control of certain cargobike services such as locking wheels and motor, or opening and closing the box. The system is compatible with the opening control identification of our micro hubs, so the connectivity becomes a tool that improves efficiency and visibility over processes, as well as providing relevant information for continuous improvement.
09 de May de 2023
Do you want to know what really happens in the Spanish real estate market? Whether you want to analyze the future availability and immediate stock, maybe the historical take-up of a concrete city or area, or even the countries that invest the most in Spain, all in one place, CBRE Analytics was born as an effective, interactive tool that improves information accessibility. Based on information gathered by CBRE, the market leader, and incorporating data from relevant information tools from properties, transactions, contracts, tenants, owners, sellers, and investors, compared to market, trends, analysis of KPI´s... and all this in real time. CBRE Analytics allows users to visualize aggregated data from the Real Estate market, providing a quick, easy and agile view of the actual or past situation. The platform allow access to lots of CBRE market reports that would allow to have a wider and better understanding of the Real Estate market based on the Real Estate insights and experience.
09 de May de 2023
At CBRE, they offer integrated Property Marketing services to help their clients commercialize/sell their assets effectively. They work in collaboration with CBRE's Investor Leasing and Capital Markets team to implement a comprehensive commercial strategy that fits the needs of the project, assisting in the development of the creative process and ensuring that everything that is communicated externally is consistent with the agreed commercial strategy. Their goal is to ensure that the commercial and sell process is as smooth as possible and that landlords reach potential tenants in the most effective way by taking care of their image and positioning in the market through the care of the creativities made.. To this end, they develop the visual identity of the project (for internal and external communication) and its commercial arguments; they create content (photographic report with drone, project infographics, virtual tour, commercial videos); and they create attractive commercial tools such as the dossier and microsite of the asset.
08 de May de 2023
Celeritas presents the new package sorter. Our Sorter scans, weighs and measures 20.000 returns and 35.000 shipments per day. We offer our "best-fit carrier" home delivery services and Punto Celeritas, the most sustainable and ecological shipments and returns with coverage throughout Iberia. This new infrastructure helps increasing service levels, optimizes shipments costs by using Celeritas best-fit carrier capabilities. Retailers can sccess sorter and find the perfect solutions for each and every parcel type. Celeritas best-fit carrier selects and manages the best third-party networks for you, enhancing: - the price for the type of package and service required. - Quality by area and time of year. - Capacity. - Special features such as cash-on-delivery, dimensions or returns. All this with a single integration, single multilanguage point of contact and single invoice.
08 de May de 2023
They use the Put Wall in two types of operations with B2C and B2B, Celeritas with these implementations is able to offer multichannel operations with high capacity, accuracy and productivity. With the Put Wall or Picking by light they improve the picking process by being able to group up to 300 orders in a single round in the rack route. These operations tell them which models and quantities of packaging they need for the orders. Once the shelves are full with the 300 packages, they take a unit of one of the products, they read the EAN code and the order displays light up, indicating on each display the quantity to be introduced in each package. Once the order is completed, the display informs them that it is finished, the package is closed and the transport labeling is put on. With this from Celeritas they improve productivity and accuracy when classifying by order the selected items in a grouped way, which reduces the time needed for the preparation of the order and the costs.
03 de May de 2023
CONSOLIS TECNYCONTA, part of CONSOLIS group, the European leader in precast concrete solutions, launches Green Spine Line®, its innovative line of sustainable precast concrete products with carbon footprint reduction. Thanks to wide investment and R&D tests carried out on industrial level, CONSOLIS TECNYCONTA has changed its way of producing moving towards sustainability with its Green Spine Line® products, the first low carbon footprint precast concrete product line in Spain. These products are the result of changes in all our company processes, from the project design to assembly, going through the production process or raw materials; as an example, we are in close cooperation with our raw material suppliers to research low clinker content cements or additives using material nanotechnology as graphene, achieving at the end a CO2 reduction around 20% in our products, keeping same quality standards. Currently, we are assembling the first project with Green Spine Line® products, a 40.000 m2 logistic center. It is built with precast concrete elements with lower carbon footprint, being pioneers in Europe in making this type of project, translating words into deeds. We know that the carbon footprint reduction is a continuous process, therefore, we're collaborating with Start-ups and Universities who help us with innovative and new technologies in our trip towards the CO2 neutrality.
12 de April de 2023
The incubator of High Technology in Logistics 4.0 aims to provide services to the business, scientific and technological community of different sectors associated with the logistics value chain that are susceptible to Industry 4.0, adding technological value to both products and processes. This project, led by the Consorci de la Zona Franca of Barcelona and financed by FEDER funds (50 % of which are managed by INCYDE), seeks to boost the productive fabric, increase economic impact and develop greater digital competences, both in skills and knowledge, to consolidate the logistics hub. The incubator has different focuses on emerging technologies within the logistics sector: robotics and automated warehouses to optimise processes; the emergence of the internet of Things (IoT); Big Data to convert them into business insights; the last mile, a key element in e-commerce; as well as 3D printing, Artificial Intelligence and green logistics. Around 20 start-ups have already been shortlisted to develop their cutting-edge projects.
19 de April de 2023
The Free Trade Zone of Cádiz has a significant cold logistic capacity that is distributed between the tax area of the capital of Cádiz and the Bay of Algeciras. The total cold storage capacity in the Cádiz tax area is 8.686,72 m2 and a volume of 76.118,36 m3, which accommodates more than 10,169 pallets. In the Bay of Algeciras, the Consortium has the Algeciras Free Warehouse in the port, which has a covered area of 8,400 m2, of which 600m2 are cold storage with a capacity for 200 pallets. It also has a 3,200m2 uncovered adjoining plot and ten vehicle loading and unloading docks.
24 de April de 2023
The Cádiz Free Trade Zone has developed a high-tech incubator for the blue economy, which hosts fifty startups that are benefiting from its acceleration program and is still open to new projects and ideas. The project was born to identify the best ideas in seas and ocean sustainability and develop and stay along with them until they become a reality. Its final location will be a unique made from recycled shipping containers. The incubator is subsidized with European funds within the Framework of the FEDER Operational Program of Andalusia 2014-2020, through the INCYDE Foundation of the Chambers of Commerce. With Incubazul, the Cádiz Consortium leads a change in the more sustainable and cleaner industrial model, in line with the 20-30 Agenda of the Spanish Government. It is about abandoning the concept of industry linked to coal and gray , for a responsible industry that is dyed blue and green.
24 de April de 2023
The Free Trade Zone of Cádiz has its origin in 1929 when the Free Zone was granted to the city of Cádiz and the traditional tax area was configured with its customs and tax advantages for operations related to foreign trade. With 486,000 m2 of surface, it is located at the entrance of the city and has a dock on the premises itself, hosting almost a hundred companies, some of them, important logistic operators. Since October 2019, the Free Trade Zone of Cádiz manages a second tax area called "el Recinto Fiscal Bahía de Aleciras" located in a strategic spot, only couple of miles near the Algeciras dock, with a 130,000 m2 surface and equipped with a modern system that allows the online processing of permits and access with Customs and state-of-the-art security measures with highly innovative controls.
08 de May de 2023
European companies spent 380 billion in 2022 on freight services. The problem is that 90% them don't check their invoices or don't check them properly. Either because of lack of time, lack of human resources or because they have no tools to do so. And yet, they should because the loss due to anomalies is estimated at 11.2 billion euros. That's why we created DataFret, the SaaS software for controlling freight invoices. We help our customers to save 2 precious things, money and time. Time because we reduce invoice processing time by 90% as we take care of the reception of the invoices, the control and the claim management. Money because we saved our customers 2.1 million in 2022 and already 1.7 million in 2023. Their software is used in 5 countries by more than 30 companies such as Sanofi, PepsiCo, Kimberly Clark, Showroomprivé, Groupe Casino, Gerflor, etc. In 2023, they will launch a Carbon emissions monitoring module to enable customers to reduce their impact on the planet.
08 de May de 2023
This Drivin program seeks to improve the efficiency of its customers' operations, encourage good use of the mobile application and reduce environmental impact. Drivers who use Drivin's mobile app will accumulate points for each action they perform and will participate in a ranking with their peers. At the end of the established period, they will be able to redeem these rewards, according to the agreements defined by the organization. In addition, Drivin will convert all the points accumulated by the organization's fleet into a donation of trees on behalf of the company, thus making them active contributors to reforestation and reduction of the carbon footprint.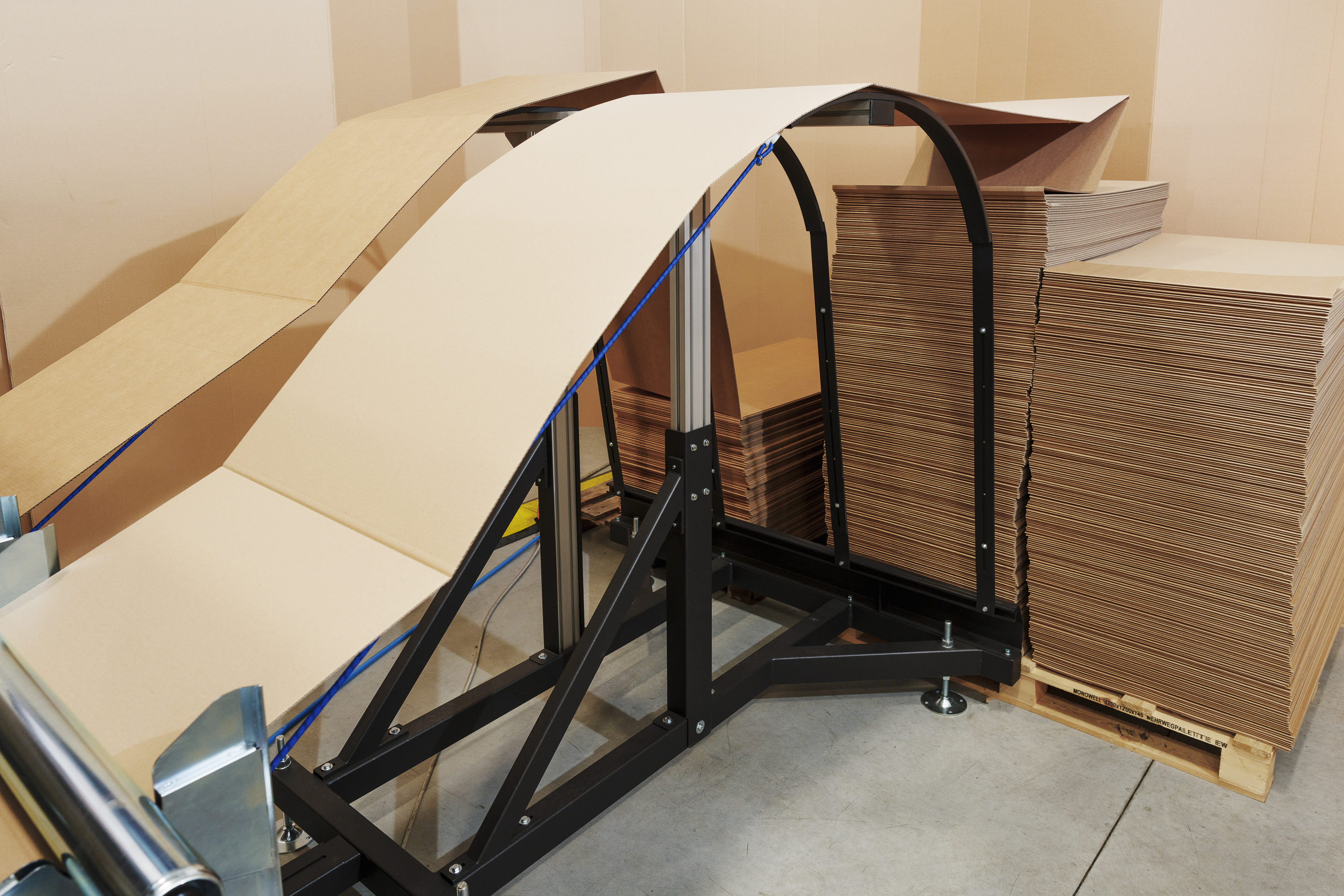 08 de May de 2023
Through this Drivin functionality, companies can offer planned routes to all their carriers at once, while carriers can choose to apply only for the routes that are most convenient for them. Automating the route acceptance criteria gives companies the opportunity to choose the ideal carriers quickly and efficiently, allowing them to select, for example, the carrier with the best price. With Drivin's Route Auction, it is possible to consolidate all applications in one place, which facilitates the choice. In addition, it automatically notifies carriers when their application is accepted or rejected, providing greater transparency to the process. Finally, all actions are backed up in the platform, allowing an orderly record of the information.
03 de March de 2023
Boxcoming by Ear Flap is an automatic case former on-demand. Automatic cut and cleft customized to produce adapted boxes according to the product measurements. It is a product for all companies which require customized boxes for instantly to each product. Small or medium-sized productions which require frequent format changes according to the product to be packed, for example, industrial components, spare parts, logistics, electronic commerce, etc. This system may reduce the costs of packaging and the stock of prefabricated boxes. Compact and flexible equipment where several accessories can be integrated. (For example, size scanners, case sealer, collaborative robots, etc.) Usefull solution for e-commerce.
06 de March de 2023
EAR FLAP has developed and manufactured the 800e semi-automatic pallet wrapper model, this machine is totally different to any semi-automatic wrappers. The 800e model is the pallet wrapper which moves inside the warehouse, but not the load. Connecting to an electric pallet jack, the wrapper column is transported until the pallet to be wrapped. The rotary arm wrapper works with the electric pallet jack batteries. Once the pallet is wrapped the 800E model can be disconnected and storage. Clip-on design for most of leading electric pallet jack brands. Ability to purchase the wrapping equipment alone or jointly with the electric pallet jack.
11 de May de 2023
It's a cutting-edge logistics virtual simulator that provides advanced educational and technological resources for international trade, logistics, and transport students and professionals to practice and enhance their skills in real-life operations. This innovation living lab operates through different modalities of training programmes, where participants become employees (through a role-playing game format) of a group of companies that span the entire supply chain, operating as independent organisations within the PVL platform. These simulated companies include a freight forwarder, a shipping line, an airfreight and a railway company, and a port terminal, among others.
10 de May de 2023
Easy TMS simplifies transport management. The digital platform is always just a click away, so you might plan your shipments quickly and easily, wherever you are! Easy TMS is much more than transport management software. It is the complete, integrated solution for optimizing the entire operational process, from planning to delivery, through electronic invoicing. Advantages of Easy TMS: FULL CLOUD: in SaaS mode: fast, accessible and without hardware costs EASY TO CONFIGURE: with self-explanatory frame: minimum training and quick start-up INTUITIVE INTERFACE: use of effective and functional graphical dashboards COMPLETE MANAGEMENT: customers, suppliers, vehicles, drivers, documents, reports, always in real time
10 de May de 2023
With EASY TRACK you are always one step ahead of your shipment's status. You no longer have to worry about missed deliveries thanks to our mobile app. Reliable, accurate, real-time tracking to verify the movement of goods at all times, from start to finish. EASY TRACK is transport innovation in pocket format: COMPATIBLE WITH ALL OPERATING SYSTEMS: from any mobile device iOS and Android MULTI LANGUAGES: ease of access at international level CUSTOMISABLE AND VERSATILE: event management, with distinction by stop and trip type TRACKING & TRACE: GPS position, status, and route tracking
10 de May de 2023
E-FRAME CXM is the new CRM module of E-TMS that, in a fast and simple way, allows you to manage offers and customer relations. CXM FOR LOGISTICS. E-FRAME is the CXM solution based on SAAS and inspired by the main international business portals, adapting it to the needs and requirements of transport companies. With E-FRAME you will be able to exchange data with E-TMS, manage commercial offers, increase interactions with customers, increase commercial productivity, control sales forecasts and build customer loyalty. You will also be able to make SPOT OFFERS, manage MARKETING campaigns, maintain an electronic archive of documents and have a strategic vision of the business through KPIs, Statistics and Budgets
10 de May de 2023
BeOne is a multi-environment Client/Server ERP provided in Saas mode. Features: Modularity-Flexibility-Integration-Innovation-Multi-language-Multi-enterprise. Immediate benefits for the Client: Unique customer/supplier master with specifications per subsidiary/service; Unique file number: cross tracking; Unique database: no EDI needed between group companies; Multilingual basic tables; Statistics for the whole Group and per Company, Subsidiary: (CRM Dashboard; INVOICING Dashboard; ANALYTICAL Dashboard; ...) BeOne GEOCODING- The power of Google integrated in BeOne Advantages of having geo coding of addresses natively in BeOne: -Optimisation of pick-up and delivery lists, or trips to be made by a vehicle. -In BeOne CRM, from a geographic coordinate, it is possible to know which customers are present within a radius of kilometres, in order to plan visits; -Statistical analysis integrated with mapping;
24 de April de 2023
Estoko logistics is a new way of understanding storage and industrial logistics, interconnecting through the Cloud companies that need flexible storage spaces or close or capillary distribution, with other companies that have excess unused storage capacity. Thanks to Estoko's Cloud technology, companies can manage one or more warehouses for all types of merchandise. It will be possible to reduce the environmental impact with the elimination of emissions up to 30%, in operation of national scope.
08 de May de 2023
ANNA by Estoko Logistics is the first AI-based logistics assistant that shortens the task of choosing logistics warehouses to just minutes and accompanies logistics shippers and cosignors in the tracking and management of theirs high-volumen warehousing operations. Customers can store their goods in one or several locations throughout Spain as Estoko offers storage in more than 300 facilities in the country. The tool is a chat, similar ChatGPT, that answers questions and generates proposals on where it is more efficient to store goods. The result is a map with the warehouses that best fit the requiriments as well as a list detailing postal codes, average prices and main characteristics for the available warehouses. Additionally, ANNA sends notifications to Estoko's customers and communicates the status of their operations and stock levels. It does this by text push notifications to desktop and mobile devices.
08 de May de 2023
Estoko Logistics offers more than 300 B2B warehouses throughout Spain for high-volume goods logistics through its Plug&Play Warehousing service. The warehouses are available for all types of goods and without capacity constraints. Estoko Logistics is the logistics operator responsible for managing customers' goods in the warehouses. Its Cloud platform simplifies the management of large volumes of goods in one or several warehouses, and integrates with the Plug&Play warehouse management systems and customers' ERPs, allowing for real-time information exchange. Once customers start working with Estoko, they can access the other 300 warehouses of the company throughout Spain with just one click. And the contracting is under a variable model, with pay-per-use and maximum flexibility.
08 de May de 2023
Estoko Logistics' business model is based on using available and extra space in logistics warehouses throughout Spain. This allows Estoko to be able to make visible the Dark Capacity: the storage capacity that is hidden or not available to the market. Estoko is the storage logistics operator that adds value to its customers by managing their goods at any point in Spain by making this hidden space available to the market, which is unlimited and for all types of goods. The concept behind this is to consider space as a resource and use the available capacity in existing warehouses, hence avoiding the need to develop new logistics sites, reusing space and reinjecting economy and technology into 3PL warehouses.
08 de May de 2023
Thanks to its algorithms and market knowledge, Estoko is able to propose to its clients Logistic Gravity Centers, which are the most optimal geographical locations where goods should be stored. This improves service times and saves costs associated with transportation in the value chain. When storage occurs in a distributed manner at these optimal geographical points, the total kilometers traveled in distribution are reduced. Full loads are reserved only for long distances, and the use of partial loads is optimized for deliveries in short and medium distances. Estoko provides storage in more than 300 logistics warehouses in 46 out of 50 provinces in Spain. Thus, in nationwide operations and using Estoko warehouses, customers travel fewer kilometers and CO2 emissions are reduced by up to 30%.
08 de May de 2023
They are Google Cloud partners since 2009, the Spanish major partner specialized on Google Maps Platform, distinguished on "Maps User Experience" and Geospatial Analytics. They help organizations to accelerate the tech deployment to satisfy geospatial data management and productivity and collaboration improvement. At SIL Barcelona they are going to show some demos where they can explain how to make efficient all of Last Mile deliveries and also show the best solution for planning routes.
11 de May de 2023
At FERCAM they are always attentive to all technological innovations aimed at reducing emissions effectively. The delivery of 50 new Mercedes-Benz Actros trucks, coupled with the agreement reached with Eni to ensure the supply of biofuel for exclusive HVO fueling of the new vehicles, contributes to achieving one of theirr main strategic objectives. Eni's HVOlution is a biofuel produced 100% from renewable raw materials. The new Mercedes-Benz Actros Euro 6 trucks, equipped with all the latest technological devices for safe and environmentally friendly driving, have been specifically equipped with a tank capable of covering up to 3000 km to ensure an easy return to the company refuelling station, particularly for European routes without public refuelling pumps. After a year and a half of use on some of FERCAM's fleet, in which full compatibility with HVO-powered engines and equal performance was verified, the company is ready to convert a more substantial part of its fleet to exclusive HVO fueling.
11 de May de 2023
One of the central points in the new FERCAM2025 Strategy is precisely their commitment to the environment. In order to achieve their goals in the field of environmental sustainability, they have created the Emission Free Project. Through this initiative they move in parallel on several complementary fronts, such as the revision of the vehicle fleet, the intelligent and rational use of resources and the transition to ecological fuels. The project groups together all the company's initiatives aimed at optimizing the use of resources for effective reduction of the environmental impact of its activities and is aimed at rethinking them from an ESG perspective. Is divided into 3 sub-projects dedicated to each application area: Emission Free Transport for initiatives related to medium and long-distance transportation, which also involve the company's own vehicle fleet, Emission Free Delivery for groupage services and urban distribution, and Emission Free Buildings for interventions aimed at improving the energy efficiency of company facilities.
11 de May de 2023
FERCAM collaborated with Mercedes-Benz Trucks to carry out the first real transport in Italy with the brand new 100% electric truck. From Bolzano to Innsbruck carrying goods without any harmful emissions, without noise and in full driving comfort: FERCAM was the first to test an international distribution service with the electric Mercedes-Benz Actros. The two companies are united by their common commitment to the implementation of CO2-neutral road freight transport solutions. The transport activity that took place during the test week had as its point of contact a local office in Austria. The load amounted to about 6 tonnes of goods each way. For the journey it was sufficient to recharge the batteries when loading goods and on arrival, no intermediate stops were necessary. The great efficiency of the eActros can also be seen in the possibility of recovering electrical energy: when braking or slowing down, the eAxle's electric motors work as generators, with the traction system recharging the batteries, increasing the vehicle's range.
11 de May de 2023
FERCAM tests the eDaily, the first prototype of a fuel cell electric vehicle presented by IVECO and Hyundai. The ambitious sustainability objectives shared by Iveco and Hyundai led the two companies to find in FERCAM an ideal interlocutor to perform the first field test for the new technology. FERCAM has gladly supported the innovative project, namely by sharing its expertise and operational point of view. The operational performances were validated by simulating ordinary transport activities: starting from FERCAM's headquarters in Bolzano, the vehicle made a collection in the city centre and then reached a winery in San Michele. After refuelling at the only Italian H2 station, located in South Bolzano, the journey continued towards Egna, and then ended at the FERCAM Trento branch. The working eDaily FCEV prototype is equipped with Hyundai's 90 kW hydrogen fuel cell system and 140 kW e-motor. The GVW (Gross Vehicle Weight) 7.2 ton prototype has been tested in Europe, confirming a driving range of 350 km, maximum payload of 3 tons and a refueling time within 15 minutes.
11 de May de 2023
An innovative solution to be proposed to customers in Italy who have stocks at risk of wastage: through the platform, they can be recovered and donated to non-profit organisations, which distribute them when as needed. Thanks to Regusto, FERCAM can now create a bridge between its partners or customers in the supply chain and non-profit beneficiary companies, to optimize the donation processes of products at risk of waste, food and non-food. The Regusto platform allows to optimize and trace the process of product donation: it is an opportunity to join forces, in the direction of a truly sustainable development. By donating non-marketable goods, they avoid waste, with positive effects both for the environment and society. With Regusto they can constantly monitor the positive impact of their initiatives: the platform tracks all the information, connecting the parties involved and saving all the data related to transactions within a public register. The indicators make it possible to assess and measure the social, environmental and economic benefits of the recovery and redistribution of food, non-food and pharmaceutical products.
30 de March de 2023
The Forto's Moments of Truth (MoTs) solution is revolutionizing the logistics industry by providing superior supply chain visibility and insights into the most critical events at every stage of a shipment. MoTs enable logistics decision-makers to make faster and more accurate decisions. MoTs are powered by the MoT Insights Engine, a sophisticated system that collects and processes data from multiple sources. MoTs notify about critical events that may impact the planned shipment's delivery. Customers receive MoT insights through the Notification Center, a new interface incorporated into the Forto platform. MoTs notifications are classified based on the urgency and impact of the event. Forto plans to evolve and expand its offerings to incorporate action-oriented and predictive suggestions. Join the future of visibility with Forto and experience the power of tech-enabled logistics.
15 de May de 2023
The EULEN GROUP has been providing services to companies for 60 years, with a vocation to solve the needs of its clients that is based on the human team as its main asset. That is why the management and retention of talent through training and well-being care is one of its objectives. In the last 25 years, its in-house logistics division has become one of its main lines of business with 1,400 people dedicated to managing auxiliary activities in production processes and the supply chain. The implementation of SLAs and KPIs, the measurement of all its processes and the study of the evolution of productivity allows it to offer the best quality to all its clients. Its managers and managers, experts in logistics and lean methodology, are the guarantee of the application and continuous improvement of the procedures, as well as the training of the entire team in handling the new technologies that our clients are implementing.
20 de March de 2023
Pizza delivery locker by DC locker is a food-grade certified and temperature-controlled locker that allows food to be kapt at temperature until it's picked up. Has double-sided design for a better user experience. It's customizable and it's available in a wide range of colors.
20 de March de 2023
Ble Locker by DC Locker has Android as operating system. Can be controlled by Bluetooth, so you can lock or unlock panels via Bluetooth. The working temperature is between -20 and 60 degrees. Ble Locker has 6A 7AH battery, and optionally, you can place a solar panel to make it work.
03 de April de 2023
Hedyla's TMS is a software designed to help companies manage and optimize their logistics operations. This software allows to plan routes and loads, in addition to the management of carriers and logistic service providers the generation of reports and analysis. TMS software offers a series of benefits that help increase the productivity and efficiency of companies through a platform. In this way users save time in managing complex processes and optimize their activities.
03 de April de 2023
With Heyla's route optimizer, plan and optimize the distribution of your routes to multiple customers automatically and easily, saving costs. This route optimizer helps companies schedule and manage deliveries. It combines a powerful AI algorithm with an intuitive visual interface. The flexibility of the solutions offers SMEs and large companies the possibility to adapt the solution to their process and systems.
03 de April de 2023
The Hedyla Supply Chain simulator is the interactive tool for supply chain simulation and optimization. Its use helps identify weak points in the supply chain. Analyze different scenarios and simulate different decisions. By optimizing the supply chain and maximizing the effectiveness in the distribution of products, it reduces costs. Allows more strategic and well-informed decision-making. Thanks to the realization of changes and virtual evaluations in the supply chain prior to actual implementation, the use of the software allows a better adaptability.
02 de May de 2023
ICIL, an institution that was founded in Barcelona in 1980, focused on supporting the improvement of the competitiveness of professionals and companies in the field of logistics and supply chain, has launched the ICIL LAB in October 2022, an initiative developed together with the Consorci de la Zona Franca de Barcelona, the Port of Barcelona, Logistics Incubator 4.0 and the University of Barcelona with the participation as well of companies and institutions such as SEAT, Toolsgroup, Usyncro and Cluster DIgital of Catalonia (among others). The new facilities are located at the DFactory building. The ICIL LAB initiative is a meeting point for professionals in which, through simulation software, gamifiers and augmented reality, it shows how digitalization supports the transformation of Supply Chains towards new management models. The ICIL LAB is equipped with more than 15 simulators and with an investment of more than 30,000 Euros, to date, more than 30 events have been organized with more than 500 attendees from Spain (face-to-face format) and Latin America (virtual format).
26 de April de 2023
INMO ARNEDO SLU has just open its new logistics center. Industrial Park La Isla, Dos Hermanas. It is a logistics center intended to play a key role in the preparation, concentration, handling and traffic of merchandise in the South of Spain. Plot: 95,000m2 Useful storage area: 70,000m2 Free height: 13m 52 loading docks Advanced security. Solar panels and environmental equipments Motorway network A-49, A-92- A-4. Port of Seville 9kms, Airport 15kms
04 de May de 2023
The HD pedestrian detection smart camera adopts deep learning technology to detect pedestrians in front, to the side and behind the vehicle in real time, to warn drivers of possible collision risks through sound and/or light signal. The camera can be installed on the side, front and rear of the vehicle, to intelligently detect pedestrians within 100M in real time. In addition, this system can be used in various vehicles, such as buses, coaches, trucks, construction machinery, etc. The algorithm detects the person and ONLY warns if it detects a human person, it is not activated with any other element that is in the warehouses, thus increasing security in the workplace. Also, the detection range can be configured easily and quickly through the mobile phone, both at the depth and breadth level.
25 de April de 2023
Invoitix is a fintech startup founded in Aug 2018 in Switzerland. Today, invoitix has its presence in more than 30 European countries. Invoitix helps small and medium-sized European road logistics stay on track and grow by offering innovative liquidity management and risk reduction solutions. They buy and manage invoices, with advance payment in just 48 hours. They strive to offer quick and easy financial services, keeping the clients satisfied, by offering digitalization of the invoicing process. Invoitix is keen on digitalization and that is why they have developed invoitix application that is easy to access from anywhere with internet access. From a computer, smartphone or a tablet, users can find information and services they need quickly and easily. For example, as soon as a client makes a delivery, he uploads a packing list to our online platform. They then generate and send an invoice to the client's customer and pay their client in advance. They've decided to develop this cloud-based application to get rid of all barriers hindering the growth of logistic companies. In that way they increased the efficiency of their workflow and reduced the possibility of mistakes.
08 de May de 2023
A turnkey cloud solution. Go online, via your browser: define your business, drag and drop your file and let TourSolver optimise your route plan. Never has route optimization been so accessible, simple, quick and efficient. Toursolver improves productivity between 20 – 30%. Toursolver is made to help from the first to the last mile: local deliveries, distribution, and optimization of routes, being more efficient in time and cost. Thanks to TourSolver you get 100% realistic routes based on customer locations and specifications of each customer (delivery/visit time, needs or custom specifications). Save up to 15% on trips, reducing the economic cost and helping to reduce C02. TourSolver guarantees the best possible user experience, facilitating the customization of the portals, customizing reports, with notifications either via SMS or email. A convenient and ready-to-use solution used by 175,000 professionals every day.
08 de May de 2023
Cut complexity out of the sales-to-manufacturing process with Epicor CPQ. Their visual CPQ is powerful alone or integrated with your ERP solution. Smart Visual Selling. Sell digitally through intelligent visual product configuration for a controlled, differentiated, and streamlined user experience. Seamless Processes. Provide a seamless connection between sales, operations, engineering, and manufacturing to improve production and profitability. Volume and Accuracy. Establish a single source of truth for quick and accurate sales quotes, improved sales rep productivity, and fewer production errors. CAD and Manufacturing Automation. Close the loop between sales, engineering, and production teams. Dynamically create CAD files for engineering, while workflows auto-generate BOM and production documents for the shop floor.
08 de May de 2023
App Marketplace with 1,000+Connectors. Social Community with400,000+ Recipes. Low Code/No Code Powerful integration products are oriented toward technical users, while citizen integrator products sacrifice capability for usability. Adding new, complex integrations can involve long implementation times, spanning months, while new apps are coming online much faster than that A viable integration solution requires more than just transporting single data objects across applications. It requires multi-step processes with business logic, workflow capabilities, one-to-many or many-to-one data mappings, and more.
08 de May de 2023
Innovate with Industry 4.0 Technology. Make sure your manufacturing operations take advantage of Industry 4.0 technology. Kinetic was designed with decades of manufacturing industry insights to maximize revenue with advanced project and production management. Global Supply Chain Management. You want greater insights, control and visibility into mission-critical processes. Kinetic ERP simplifies global supply chain management processes so you can enhance the customer experience and stay competitive. Unify multiple site views with multi-company capabilities, scale globally with extensive country-specific functionality and leverage advanced EDI software for transaction speed and visibility.
08 de May de 2023
CARL 7 is a new generation CMMS adapted to real-time visibility of the maintenance and service operation. No more paper, no more duplicated processes, information where it is needed and when it is used, real-time visibility that provides a boost to your decisions in the operation. Carl coordinates internal and subcontracted resources in addition to optimizing the warehouse operation and auxiliary resources. Compatible with industry and maintenance connectivity standard. - A system that intelligently creates an intervention for you in the event of a diversion? - Respond to a service request in less than 1 minute? That is the new horizon, increase the productivity of your employees by 30% and get 20% more availability of your equipment.
09 de May de 2023
LWM is a complete and powerful Warehouse Management System for standalone use, or integrated with our WinSped TMS. This new cloud-based product is designed for European 3PL logistics operators, regardless of the sector in which they operate, and organises the internal material flow of their warehouses and distribution centres. Their WMS covers all relevant warehouse processes, from space management and warehouse topology to the booking of loading aids, value-added services or distribution to other transports. Following the usual philosophy of LIS solutions, LWM enables integrations and connections via interfaces and converters to multiple external tools and is easy to configure thanks to low-code technology and the combination with the intuitive workflow module, which is widely used and recognised in WinSped. All this allows for very short implementation times.
09 de May de 2023
WinSped is a comprehensive and highly modular TMS (Transport Management System). In version 2023 they are launching a new graphic module to visualise the status of cross docking in the hall and at the loading docks. You can see at a glance from the Operation Centre how the exchanges among different routes are developing. The system provides a realistic representation of the hall and loading gates. It also takes into account the loading and unloading status of trucks with the help of traffic-light icons, simplifying the management of groupage and consolidated transports: a red light indicates to the WinSped user that a truck is waiting at the gate and needs to be loaded or unloaded. When the loading or unloading process starts, the symbol turns yellow and when it is completed, the light turns green. Unoccupied doors are marked with a white dot. In this way, free doors, handling processes in progress and completed processes can be identified within a few seconds and the user can see the percentage of the loading or unloading process completed. The user can choose different warehouses and different doors in each warehouse. The order in which trucks are loaded or unloaded can also be viewed, including vehicle, order and route numbers. And all of this is of course fully integrated with the rest of the WinSped TMS functionalities: orders, routes, deliveries, invoices...
09 de May de 2023
LIS can now host your Transport Management System (TMS) or Warehouse Management System (WMS) in their data centre, working in the cloud and also with the guarantee that they have ISO 27001 and DIN EN 50600 certification. The former certifies that LIS has a functioning and standard-compliant ISMS (Information Security Management System), the latter DIN EN 50600 comprehensively characterises the requirements for the construction and maintenance of a secure data centre, such as power supply, air conditioning or fire protection. The complete system runs in their own computer centre with the latest system and software versions. The user does not need his own server, infrastructure, or specific IT resources. There are no personnel costs for the operation and, from LIS, they take care of everything (data backups, updates, etc.) under the strictest standards. Access WinSped and LWM from anywhere in the world, at any time and in the most secure way. Always updated to the latest software version.
20 de April de 2023
Locus Origin is an intelligent autonomous mobile robot (RMA) that is specifically designed for collaborative high-volume order fulfilment. This model doubles fulfilment productivity by eliminating unproductive walking time and ensures order accuracy. Because Locus Origin makes the trips, workers can be more productive, which speeds cycle times, improves ergonomics and overall quality at the job site. Locus Origin's intuitive and easy-to-use internal user interface makes training faster, often in just minutes. In addition, its intuitive multilingual display improves accuracy and worker comfort. Its optional gamification feature can help workers stay on top of their daily goals and performance incentives.
27 de April de 2023
AldoraTech uses drones with its own technology to integrate autonomous last-mile aerial transport services directly where the material to be transported is located, both in healthcare infrastructures and in the warehouses of established carriers. Its services foster new models that decongest the logistics sector, offer cost reductions, and enable the creation of new markets based on greater personalization, speed, and quality of deliveries. Through 3D impression, they will develop redesigns, benchmarking of materials and technologies, certification of aeronautical components, mechanical and topological studies…
02 de May de 2023
BleeckerTechnologies develops solutions to optimize logistics processes using computer vision and artificial intelligence. Its tools use internationally patented, disruptive visual codes to overcome the operational short comings of other technologies, such as barcodes, Datamatrix codes or RFID. Bleecker codes can be read on the move, multiple times, over long distances and in real time by cameras and mobile devices. In addition, Bleecker's solutions have an open API that allows for easy integration with the customer's existing software. They are developing Customised hardware solution for the development of their own camera for reading Bleecker codes, with a certain computational capacity to execute the decoding algorithms. Technological consultancy to adapt your solution to other sectors. This support would be key for the implementation of customized solutions in Bleecker system integration projects in end customers.
02 de May de 2023
E2Cofelvrin is the core creator of a logistics transport infrastructure set to radically change the competitiveness and automation of connected companies. Its underground, continuous and automatic flow feeds the industrial and logistics environment with costs at a 1/3 of today's, with CO2-free distribution and predictable up-to-the-minute deliveries. It feeds an environment of 400km2 to 800 km2, with 100% digitised flow of goods and traceability through a three-way ring tunnel. Project to be developed: They are working inside a collaborative development of a virtual model of the ring, modelled in a "Pilot Project" (AMB/RMB) to be extended in the EU. The virtual model includes the feasibility of the concept of: 1: Hardware (LIM carriers, robots, power plant, ring tunnel and Hubs). 2: Model management software (demand, traceability and digitisation of freight traffic). 3: Ecosystem of exploitation and use, which includes attracting potential partners (investors, implementers, large customers and operators in all their business alternatives) until the formation of the Project Management Consortium (DCP) that will start the physical project.
02 de May de 2023
ecoDeliver is the courier that develops sustainable deliveries for ecommerce, going beyond electric mobility. ecoDeliver makes it available through its App for individuals to transport packages on their journeys between large cities, covering the costs of their journey, and avoiding the use of trucks to carry out this transport. This collaborative transport is supported by its fleet of 100% electric last mile vehicles, reducing almost all CO2 emissions. The are developing an AI system to predict the volume of travellers that will cover the routes in order to estimate the delivery capacity that the platform can afford. In addition to the use of 3D printing for last-mile electric mobility, already in a second phase.
02 de May de 2023
Gandolapp is a virtual companion through a mobile app aimed at truck drivers that improves the work experience inside the truck cab, digitalises operations and optimises communications through multilingual voice assistance. The driver can converse and listen in different languages, as well as automate external tasks while driving. Logistics agents obtain data such as geo-positional and functional traceability, know the loading/unloading of their trucks and containers, and predictability in departing/arriving traffic at ports or loading/unloading points. They are trying to give predictability and location of assets (containers and goods), provide functional traceability to predict arrival at ports and advance in AI to detect this predictability. Computing all possible stops in its database and providing a layer of AI software that enables traceability and predictability.
02 de May de 2023
Illumo Robotics is a software company offering robotic picking services for e-commerce warehouses. Its robots triple the cost-effectiveness of manual handling with record productivity for a wide variety of products (supermarket, DIY, fashion, cosmetics, etc.). Service costs are based on the volume of operations and are predictable and flexible. Its solution allows it to absorb order peaks, maintain the availability of these operations and improve order traceability. They are working to improve their software through artificial intelligence to detect and interact with unknown objects, optimise the speed of product movement and adapt to unpredictable changes.
02 de May de 2023
Innporting is a technological web platform that connects exporting and importing companies with transport companies, obtaining a better price through the network of suppliers. Its platform is applicable to sea, land and air transport, offering instant prices to contract a load quickly; it also provides analytics, real-time tracking of the shipment or invoicing. They want to grow in server infrastructure, improve the site both in frontend (angular), backend (spring) adding new functionalities and deepen and improve machine learning and AI algorithms.
15 de May de 2023
Jotavirtual converts physical spaces of large surfaces into immersive and interactive virtual spaces, implementing augmented reality and virtual reality. It optimises the navigation system within large warehouses, allowing the most efficient routes to be chosen within the warehouse without the need for prior planning. Virtual spaces can be explored through immersive meetings with avatars, generating a metaverse experience. They want to become part of the incubator to have access to mentoring, financing, innovation and networking services
15 de May de 2023
Last Mile Team drives sustainable, digital and social transitions in road freight transport, using Artificial Intelligence and other cutting-edge technologies. Solutions to congestion, emissions and cost of urban distribution for freight and route optimisation. They are in to develop a data space and connect it to the common European one, which is already specified but not operational.
15 de May de 2023
Nabla Vision offers customised real-time 3D perception solutions that improve both tele- operation and the performance of existing machine vision algorithms, integrating highly competitive sensors with off-the-shelf 3D LiDAR cameras and devices. Focused on solving safety issues and improving operational efficiency in intelligent monitoring, remote operation, autonomous navigation and real-time robotics applications. High-density 3D point cloud fusion with imaging facilitates relocation and mapping, as well as detection, identification and tracking in outdoor, dynamic and/or complex environments. They develop the intelligence of the vision system, so that the software can process the images, interpret them and, on that basis, make decisions and give indications to the entities working in the warehouses in real time.
15 de May de 2023
Smart Point City operates smart ticket offices at street level in 10 European cities, along with a fleet of electric vehicles. Its high-volume vehicles deliver parcels 8 times faster, 50% cheaper and with 98% lower emissions than conventional systems. Named World PropTech of the Year in 2020 and winner of Germany's Builtworld Global Innovation Contest, it is one of 15 EU-backed solutions to counter climate change. They want to make prototypes for 3D injection moulds, developing the anchor that activates the locker. In a second phase, the robotisation of deliveries and sensor positioning will be implemented to improve delivery.
15 de May de 2023
Usyncro provides a multimodal solution (land, sea, air and space), based on Blockchain technology and AI to make all players in the supply chain visible and synchronised. Cloud-based, it provides more efficient and secure methods to conduct international trade using advanced permitting services, secure data spaces, document recognition with Machine Learning and Artificial Intelligence and blockchain technology to trace everything around a transaction. It reduces the time spent on each file by 60% and the environmental impact of logistics management by 80%. Their project to be developed is an AI system that can read transport documentation and digitise this information in order to eliminate errors, optimise processes and make transport more secure, preventing this information from circulating via emails.
15 de May de 2023
Webtrans develops the Transmart collaborative platform that addresses the challenges of digitisation. The unique ecosystem is implemented across the entire supply chain where powerful algorithms and technology link supply and demand in a fully digitised way, improving logistics by land, sea and air. They expand AI's capacity to further leverage its technology to realise new digitisation projects within the supply chain and transport, focusing on increased predictability to further meet the needs of the transport sector.
10 de May de 2023
With the aim of offering the market a global and integrated solution that covers all the business and operational areas of a Global Logistics Operator, the three major Spanish technology providers, Solport + M.SOFT Worldwide + _bytemaster, have joined forces in a technological alliance. As a result of this union, they present a high-performance solution, designed, integrated and offered as a single global management and control solution. In this way, their joint solutions manage to cover all the needs and business areas in Transportation, Storage, Logistics, Customs, Freight Forwarders, Consignees, Terminals and Maritime Agency, Container Deposits, Shipping Companies and Ship Services. As a result of this technological alliance and within the framework of the 25th anniversary of SIL, they present the definitive alliance of Solport + M.SOFT Worldwide + _bytemaster as the most complete and technologically advanced solution on the market.
10 de May de 2023
Specialized solutions for Container Ship Owners/Operators, with Fleet Management, Contracts, Maintenance and Repair, etc.
15 de May de 2023
Wide range of Solutions and App for the integral mobilization of logistics processes for: Ship Services, Terminal & Depot., Transportation, Storage and Logistics.
15 de May de 2023
AI applied to automatic route and load planning, fleet profile calculations and "what-if" simulations. Natural language for interaction with logistics systems.
15 de May de 2023
Advanced multiplatform georeferencing integrated with Cercalia, Google Geocoding and Google Gmaps, as well as "data entry" normalization. Predictive deliveries for Primary, Secondary and Last Mile Transport. Advanced Wave Management for E-commerce and conventional channels.
05 de May de 2023
Thanks to the evolution of technology, the art market has become more accessible and the number of collectors has increased in Spain and around the world. MBE has created a new online solution for shipping artworks around the world. Designed for artists who want to ship their work using specialist packaging techniques and materials. Private collectors who have purchased a work online and want it to be sent to any address around the world with peace of mind and support. Auction houses, marketplaces and art galleries that want to improve their platform and the experience of their customers. A simple digital experience and a reliable service in the hands of experts. MBE Airport offers support throughout the entire process: immediate online quote, collection anywhere, online purchase, packaging with specific material, dedicated support and the MBE SafeValueArt insurance, which covers the full value in case of loss or damage of the items with a value greater than €300 and, when it exceeds €1,000, it also reimburses restoration and depreciation costs.
27 de April de 2023
Community Locker is the latest technological innovation from Megablok. The Community Locker's objective is remove all the problems of delivery. Our smart locker is the solution that automates parcel management through an autonomous system. The locker can be installed in any location such as business, retailers, offices or colivings. What does Community Locker improve? AUTONOMY: with a platform for managing all the orders. SAVING: time and money. SERVICE: expand your business 24/7. REMOTE MANAGEMENT: using a platform. TRACKING: real – time monitoring. EFFICIENCY: only consumes electricity when in use. SUSTAINABILITY: without batteries for the locks and is made of 100% recyclable material.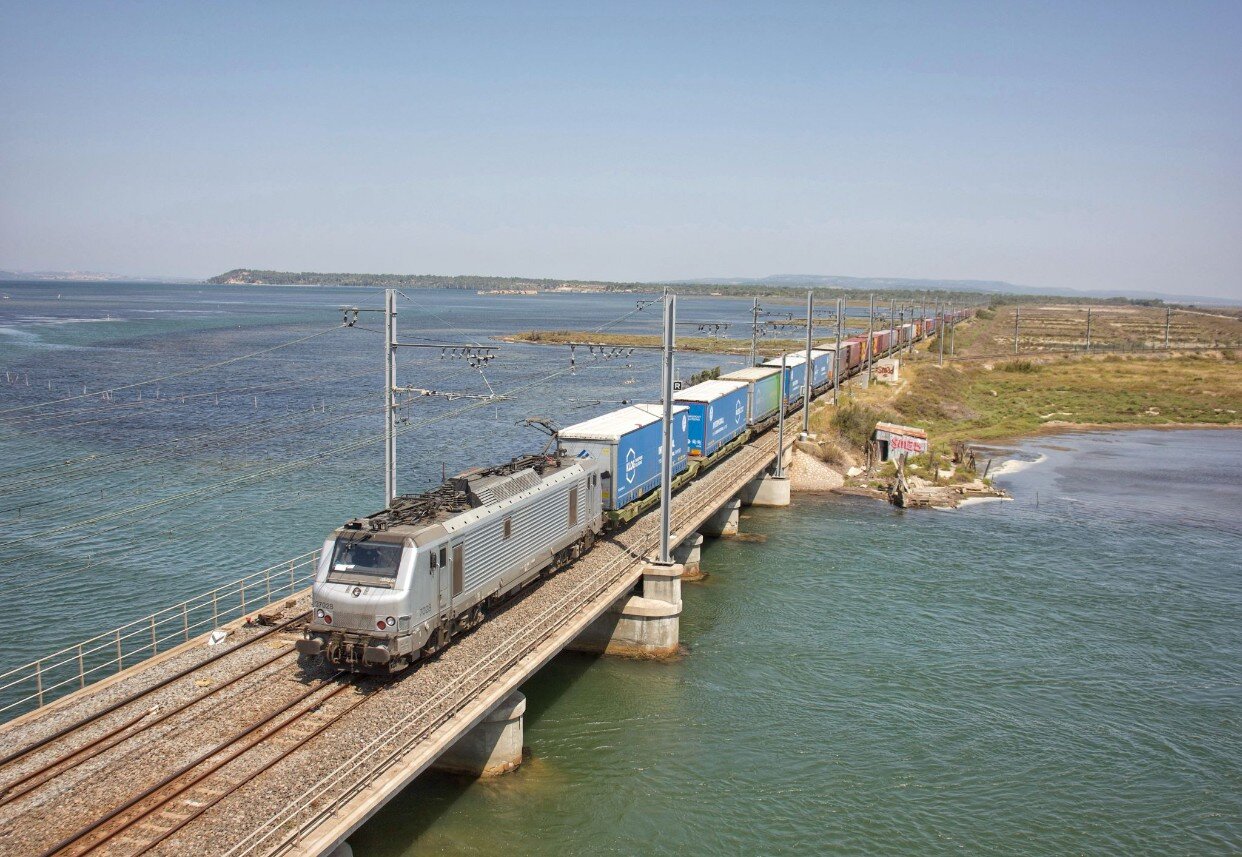 04 de May de 2023
The SIGMIMONE project encompasses in a single tool all the information and management necessary for the indicators management (or Key Performance Indicators - KPIs) for the control of automated logistics warehouses. The product allows a technical analysis of faults, duration of downtime, time between breakdowns, availability per machine, etc. In such a way that we condense all the data with the aim of supporting the technical team to be able to optimize their working time and reaction to the machinery. On the other hand, they facilitate strategic decision making by maintenance and operations management to set short, medium and long term objectives at an operational level. The SIGMIMONE tool has been designed by maintenance and IT engineers of MIM Group in a complete way, adapted to the real needs of customers and with a modular philosophy that allows maximum flexibility in data visualization leading to an easy and quick diagnosis of the state of the technical installation.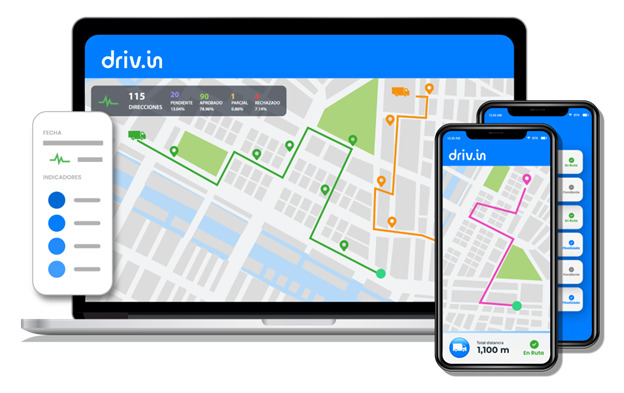 15 de June de 2023
OGA's team of experts in Artificial Intelligence and Operations Research, as well as in the hybridization of these two technologies, has developed oga.Logistics, an optimization framework adaptable to the needs of each company in logistics and intralogistics. This tool allows OGA to take on the logistical challenges of its clients and to make their processes more efficient in order to have an impact on their operations and their bottom line. oga.Logistics represents a clear advance in logistics management and in OGA's innovative capacity.
11 de May de 2023
Much more than a delivery and collection points. Proximity is a new urban space where the user will reconnect with the physical world and will be able live a 100% sustainable experience. With proximity they offer a solution to all challenges that arise in big cities such as access to restricted areas of the urban area and promoting the reduction of the carbon footprint and thus minimizing our environmental impact. In short, it is a new concept of smart hubs that will include delivery and collection points, recycling points, use of sustainable vehicles, as well as a space for actions by local companies to encourage local commerce. The Proximity centers will be CEE (Special Employment Center) to favor the integration of personnel at risk of social and labor inclusion.
04 de May de 2023
OptiStock. In just one click, you can reorganise your warehouse locations, and improve your ABC sorting. LEDs strips light up and display the ABC picking frequencies on your shelves: high rotations in green light, medium rotations in blue light and low rotations in red light. You can optimise the future picking and make fast-moving products more reachable, for example by moving them closer to the main aisles. It reduces the number of steps, it improves the ergonomy for the picker and increases productivity. The Go-to-light LED system which is usually used to guide order pickers by lighting the locations of products to be picked (on shelves, multi-order trolleys, kitting stations, etc.) brings a new feature. Indeed, this innovation uses LED strips placed on shelves in a customer's picking area and their software which records the number of LED activation per location.
08 de May de 2023
The SANY brand Reachstacker, model SCRS45E5 electric, has been designed to minimize environmental emissions, making it the most sustainable Reachstacker on the market. It is the perfect solution for work in ports, railway terminals, warehouses and container depots. The SCRS45E5 has been equipped with a powerful electric motor and premium quality batteries that provide great energy efficiency and low operating cost. The autonomy can cover up to two work shifts. Through the SANY electrical system, 0.0% emissions are achieved, without sacrificing high productivity. The durability and reliability of the SCRS45E5 characterize the SANY brand equipment, which makes it an ideal machine for heavy-duty work in container handling, loading and unloading centers, ICUs or general cargo. In addition, it has various innovative security systems that guarantee its operation by minimizing operational risks.
08 de May de 2023
In order to improve the rate of unloading in port operations with gantry cranes, one of the most difficult and critical processes is the alignment of the container on the transport platform to leave the container just above the twistlocks. Their system optimizes the unloading time, improving the performance in the ratio of containers/hour and the work of the crane driver and truck driver. Improving the positioning of the container under the spreader, through barrier sensors that can identify the type of container, 20", 40", 45" and different types of height through configurations adapted to the client. The equipment always remains disconnected, the activation of traffic lights occurs when the truck passes between the ends indicating the maneuver to the truck operator through the three light signals, ADVANCE, POSITION, BACK.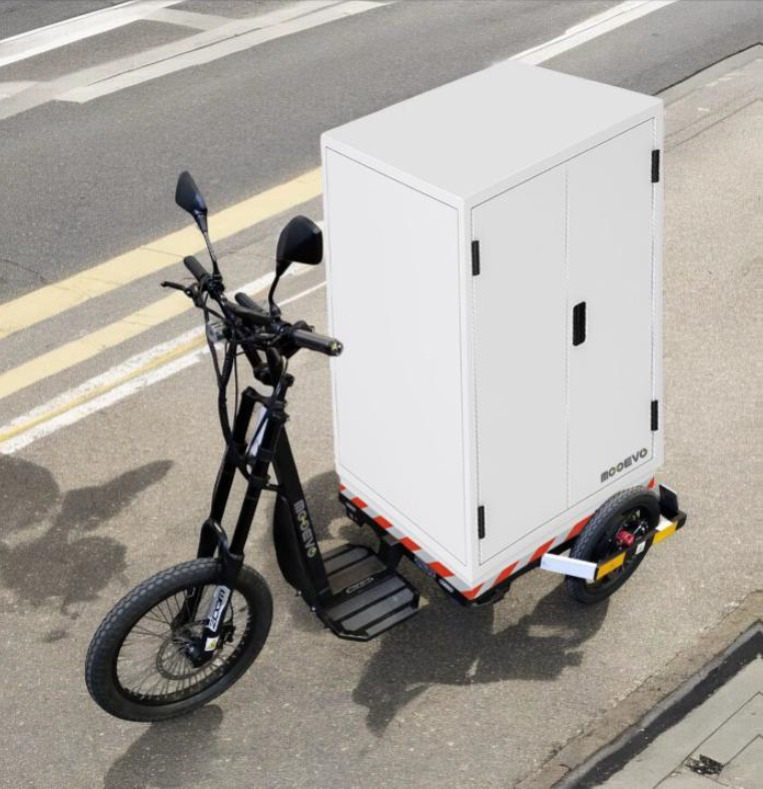 16 de March de 2023
Movement by project44™ is a real-time supply chain visibility platform that helps shippers, carriers, and logistics professionals manage supply chains by delivering visibility, workflow, and insights for goods in transit. Powered by the largest multimodal network, Movement connects and empowers teams to manage exceptions, streamline shipment operations, automate manual processes, and collaborate to resolve issues for customers— all from a single platform.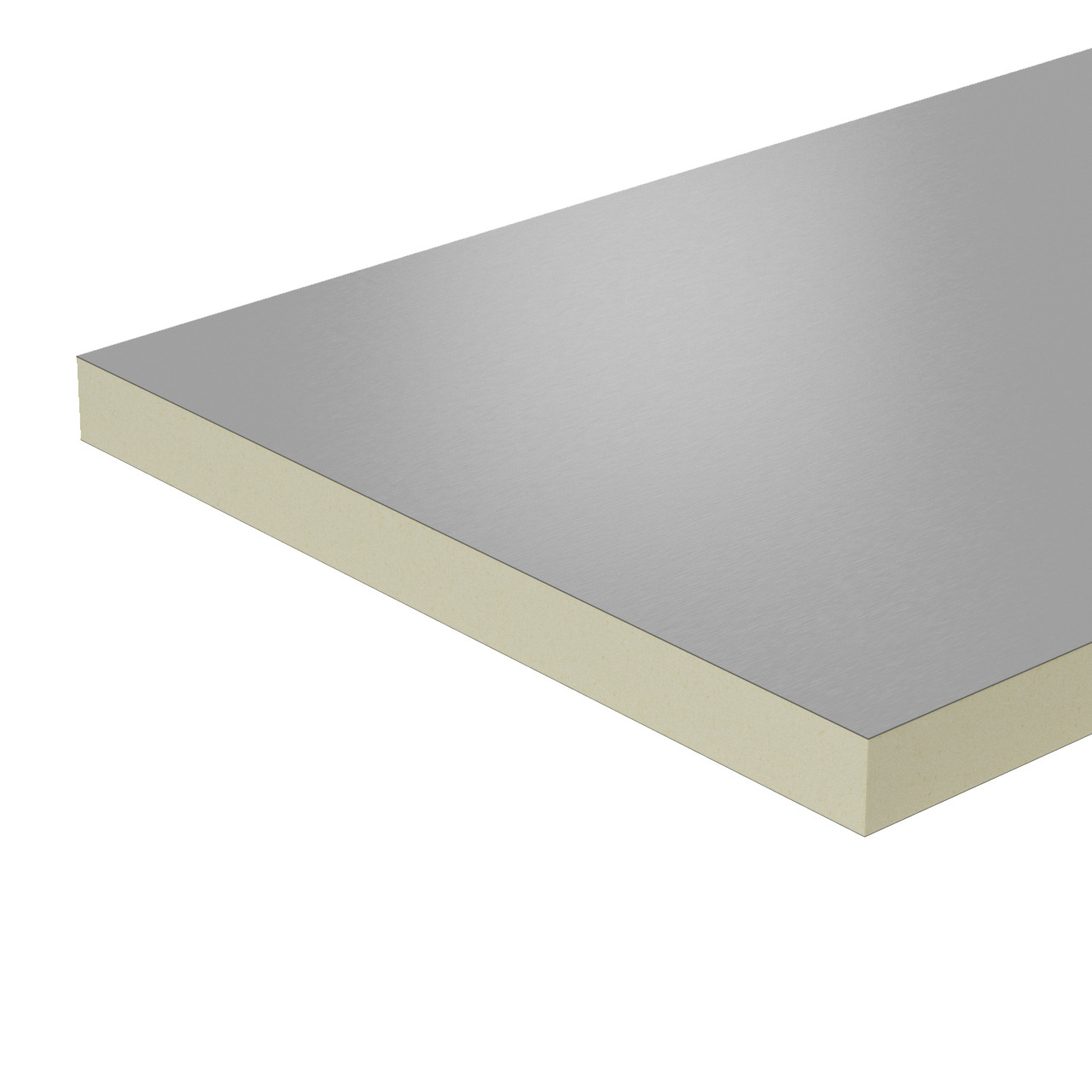 16 de March de 2023
Project44's Yard Solutions suite includes Slot Booking, a dynamic tool that allows carriers and vendors to self-service their own appointments from a single portal. Powered by project44's real-time tracking and predictive ETAs, users can manage the day to day of their yard operations. Automation helps to drive and optimize efficiency in the yard for Shippers and LSPs who manage their own facilities, eliminating manual processes and reducing overall costs.
16 de March de 2023
Rail is critically important for supply chains, but data across strategic geographies is unavailable. Many shippers importing from Asia to Europe now utilize rail over the Silk Road. project44 has extended Rail visibility into all European countries with over 99% network coverage and wagon-level tracking on almost 90% of rail cars. Visibility for European rail on this level of detail is unmatched in the industry, leading to ETA accuracy & quality far beyond what was possible before.
16 de March de 2023
Supply chain sustainability has never been more important, Ocean Emissions Visibility by project44 provides shippers with the market's most accurate measurements of transportation emissions and emissions-based workflow solutions. Visibility into carbon emissions gives you the data to undertake "green transportation" and meet carbon reduction goals.
08 de May de 2023
Optimization, Collaboration, Digitalization for the entire Supply Chain: the innovative cloud platform by PTV Logistics enables transport logistics companies to manage and optimise all transportation processes - from the transport planning and route optimization to the Business Intelligence, with real time dashboard and KPIs, managing the execution of delivery process with real time visibility. FUNCTIONALTIES 1. TRANSPORT PLANNING AND ROUTE OPTIMIZATION 2. TRANSPORT COSTS CALCULATION 3. TRACKING OF EACH STEPS OF THE DELIVERY, HAVING A COMPLETE VISIBILITY OF THE PHASES OF THE DISTRIBUTION PROCESS with real-time information relating to transport and deliveries 4. PROOF OF DELIVERY via App Mobile e DEMATERIALIZATION OF DOCUMENTS 5. MANAGING THE PALLETS INTERCHANGE 6. INCREASE COLLABORATION AND REAL TIME VISIBILITY along the entire transport chain by integrating and sharing data with partners (logistics operators, carriers) and recipients: 7. BUSINESS INTELLIGENCE & REAL TIME CUSTOM DASHBOARDS
10 de May de 2023
It is a logistic control board for interplant trips, supply, cargo transportation, trunks, and palletized cargo. It makes it possible to measure time deviations at each stage of the trip and anticipate delays in meeting scheduled times. It can be integrated with own or third-party GPS and information from various management systems and TMS. WHAT CAN DO? • Calculates time deviations in each step of a logistics process. • Updates the status of each trip automatically • Shows the trips in progress in different ways • Stores the information of each trip and is available to extract it • Shows the details of each trip, allowing them to be analyzed and incidents recorded. FUNCTIONALITIES • View ETA and delays at each stage of the trip, in real time • Delayed travel alerts • History and Report of deviations for each stage of a trip • Zone entry and exit events • Map with routes and events for each vehicle • Registration and documentation of incidents of each trip.
15 de May de 2023
It is a SaaS Platform for fleet control and monitoring, with 11 years of experience and +600 clients in Latin America and Spain that contributes to: • Reduce costs associated with transportation (up to 22%): reducing route kilometers and making maximum use of fleet capacity. • Reduce operating times (up to 85%): faster route planning • Assist drivers: providing them with planned routes, sequence of visits, customer information and allowing them to document and support their work. • Better customer satisfaction (up to 6%): Notifying them of the status of their delivery. • Digitize the logistics operation: Route planning history, route compliance and deliveries and data to analyze customer behavior. • Improve decision-making: information in real time and in post-operation reports. It allows to reduce the uncertainty of what happens on the street and to manage problems by exception.
04 de May de 2023
Reflex Visibility is the new solution that REFLEX WMS presents to the market to make a more collaborative and unified supply chain. With REFLEX VISIBILITY companies with an extended logistics network will be able to have high visibility on all purchase and sales orders, centralized inventories, order tracking and order tracking. REFLEX VISIBILITY CONNECTS the different systems to retrieve and centralize data, such as Reflex WMS, of course, but also with the WMS itself, the TMS, and other tracking and tracing tools to give you better visibility of your flows and collaborate with your ecosystem to manage the unexpected.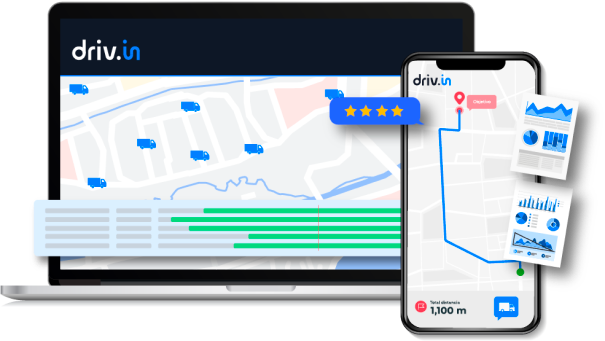 24 de April de 2023
SCM's intelligent platform offers: 1. Occupancy panel. Occupancy levels by type of location, location size with filters by type of location, area, zone, etc. 2. Products Dashboard. Cataloging by ABC products, counter of movements by articles, etc. 3. Input Panel. Input document ratios, counter of documents and lines lines, packages, etc. 4. Departures Panel. Output document ratios, counter of documents and lines, packages, etc. 5. Productivity Dashboard. Evolution of movements by employee, packages, line/H, by type of movement, etc. 6. Activity Dashboard. Use of the conceptual groupings of the SGA.
24 de April de 2023
With SGA-TWO you might reduce logistics/administrative costs while reducing stocks, improving productivity, traceability, and logistics precision. It is simple, tactile, intuitive, and very flexible. Allows keyboard preparation, integrates with voice and scanner, high levels of parameterization. Independent of label tool software, etc. and adapts internally without external programmers. 100% logistics solution. It is not an ERP adapted to be able to manage your logistics needs. It is a solution 100% designed to respond to logistics management problems and needs. SGA-TWO is intuitive, flexible, and efficient. Allows connectivity with any ERP system. And allows you to create your own menus for user with quick access to your most used screens, queries, and reports (pdf / excel).
04 de May de 2023
Port Insight service offers real-time congestion information for ports of interest to shippers, freight forwarders, and terminal/port operators. With Port Insight, users can visualize congestion times of any port and stay on top of unforeseen disruptions and minimize costly surprises. Primarily powered by their own data insights, Port Insight provides detailed port congestion analytics, including anchorage & berthing insights for vessels or terminals of interest. Accessible on their interactive web application or API integration.
04 de May de 2023
Schedule Insight offers importers, exporters, and freight forwarders vessel scheduling data to optimize their vessel routing and scheduling for timely pick-up and delivery of shipments at loading and destination ports. The service provides up-to-date scheduling information for major carriers on a single dashboard for Calling Port Management and Previous Calling Port Management. This data is accessible through their interactive web application or API integration
08 de May de 2023
Sichock is a smart chock that is obtained by adding a set of sensors to a conventional chock. When the Sichock is properly positioned against the wheel of the vehicle, a green LED lights up, is monitored from inside the dock, the door relay is activated, and safe loading and unloading operation is allowed. If the chock is not correctly positioned, the operation is prevented, Sichock marks one in red, and the relay does not allow the door to be opened. This is very important to avoid serious accidents. Sichock is permanently connected to the cloud, so operation times can be measured. In future versions, artificial intelligence will be included to further improve its functionality.
08 de May de 2023
The Prisma project is an initiative that was born with the objective of reducing emissions in the transportation of liquefied natural gas (LNG) by optimizing the distribution routes to the plants, through a predictive model of consumption, which considers various meteorological, economic and historical variables. . The aim is to develop a highly accurate and adaptable consumption prediction model, using artificial intelligence that allows supply routes to be programmed more efficiently, thus reducing the impact on the environment. The current situation of gas supply, with a gas market in tremendous instability both in demand and prices, requires monitoring of the refilling needs of the tanks capable of adapting to the events that take place and their influence on the market.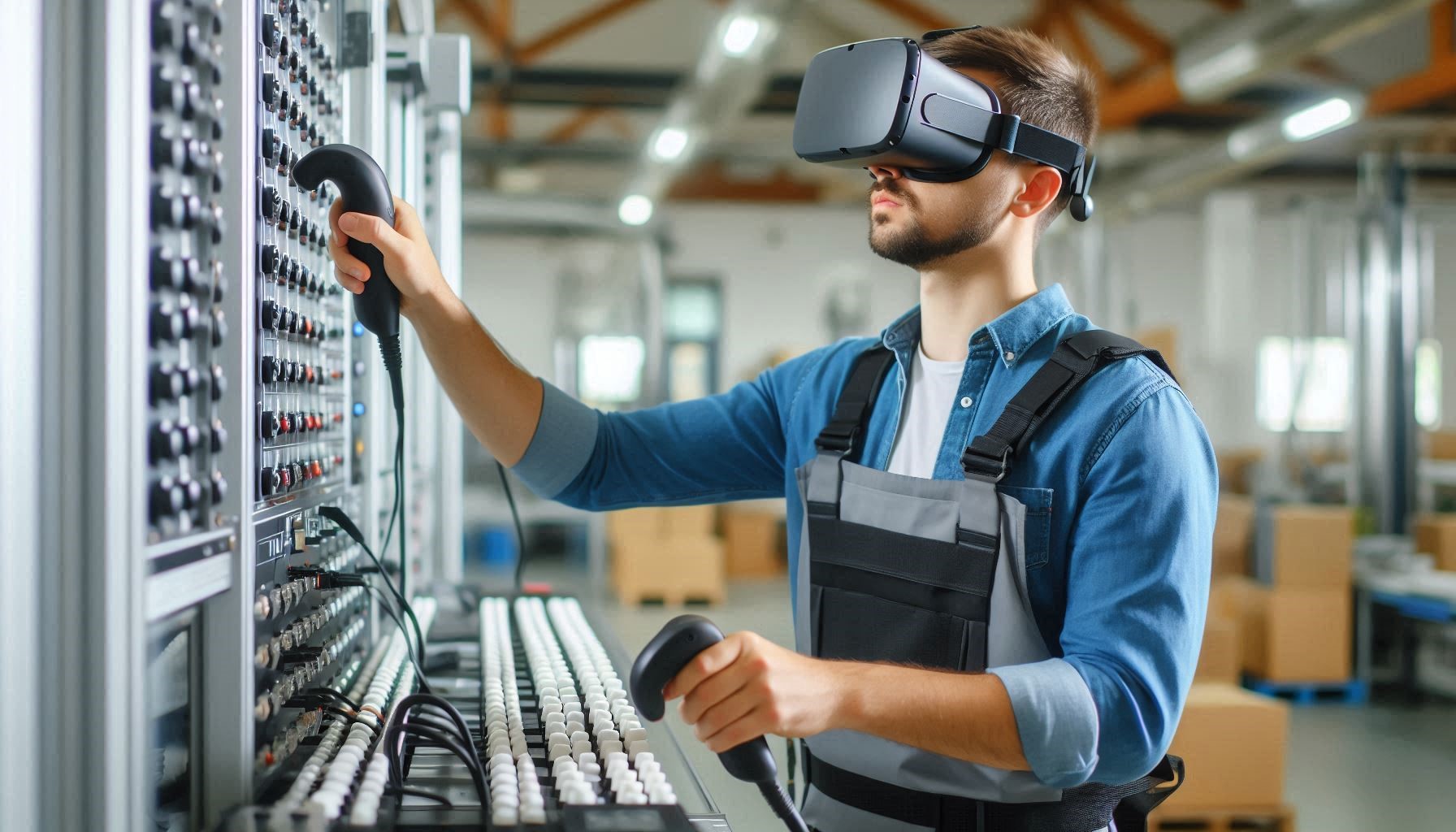 04 de May de 2023
Slot's Eyes provides an intelligent and practical solution for those manufacturers or logistic distributors who want to control the activity carried out in their docks. Through their platform tehy can not only manage the docks schedule, allowing them to optimise the human and material resources available to our user, but also allows them, among many other functions, to obtain customised and periodic reports on the activity that takes place in them so that their customers can assess the compliance of the contracted carriers and the performance and needs of its own staff.
25 de April de 2023
SOPRASOLAR® is an ideal support system for placing photovoltaic solar panels on the roof, without the need for drilling, without thermal bridges or ballasts that lead to unnecessary overloads. Soprema provides the necessary technical support for the calculation of setting out the supports. SOPRASOLAR® FIX EVO supports are suitable for waterproofing systems with synthetic membranes and exposed bitumen membranes. SOPRASOLAR® supports can be installed by the waterproofer, thus guaranteeing the tightness of the roof.
25 de April de 2023
Logistics warehouses are often designed without thinking about the incorporation of acoustic insulation. It is very important to highlight the need to incorporate acoustic insulation against the noise of rain or other atmospheric agents on the roof, especially when it comes to light roofs such as metal ones. The impact of the rain generates a significant increase in the noise level inside the building, which reduces acoustic comfort and makes it difficult to carry out the activity. Soprema offers TECSOUND® synthetic soundproofing membrane for this function, the optimal solution and the ideal product for improving the acoustic insulation of metal roofs.
25 de April de 2023
COOL ROOF roofs are a type of reflective roof that reduce the indoor temperature of buildings, reflecting the sun's heat and sending it back into the air, thus transmitting less heat to the building it covers. Just as a roof with a black or EPDM waterproofing can reach a surface temperature of over 80°C, a COOL ROOF roof allows this increase in temperature to be slowed down, reaching temperatures of around 40°C, which translates into a decrease in indoor temperature up to 4ºC. Soprema presents COOL ROOF waterproofing in different types of technology: bituminous, synthetic and liquid.
25 de April de 2023
In this catalog, Soprema brings together all the construction solutions for industrial buildings, from new construction to rehabilitation projects. Sustainable solutions, with energy efficiency that understand and cover the logistics needs of the tertiary sector.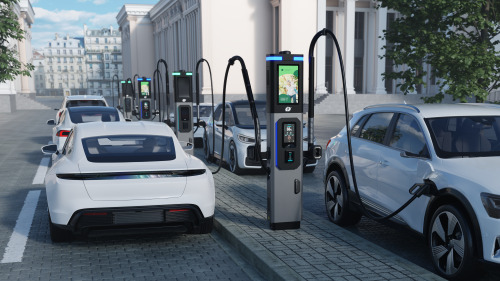 25 de April de 2023
The risks posed by radon gas to health are well known. In order to respond to this problem and complying with the CTE (Technical Building Code) regulations of September 24th of 2020, Soprema has developed several protection barrier systems for buried walls and basements made up of waterproof bituminous membranes at the entrance of radon gas.
11 de May de 2023
They have an online ordering tool called E-CATS. This tool is fully customizable and parameterizable to adapt to the needs of each client. It constantly communicates with your SGA and can be accessed from any device with an internet connection. Their most recent innovation has been the implementation of a new version of E-CATS that has the following improvements: • Greater control of administrator users over standard profile accounts. • Improvements in the navigability of the platform, improvements in the designs and ease of carrying out standard and mass orders. • Improvements in the download of statistical reports, logistic and financial flows and information in real time. • Improved adaptability for our clients to use E-cats on mobile devices and IPad. • Improvements in the designs of our catalogues. Thanks to these improvements and new updates, their tool is now more convenient and easier to use and allows their clients to perform tasks with greater efficiency and comfort, they have significantly improved the experience of their clients when using their services.
09 de May de 2023
StrongPoint is one of the first and biggest producers of lockers and proposes a new use with respect to traditional ticket offices. Any location can become a store or pickup point: a gas station, a popular holiday resort, a university campus... the possibilities are endless. Their lockers are designed in Scandinavia and built to survive even the most extreme weather conditions. The StrongPoint lockers can be placed in any convenient location. With this solution, any place can become an online store: a gas station, a popular resort, a university campus... the possibilities are endless. Some benefits are: Fast pickup – average customer uses <1 min to pick up a full order. Specific and reliable: Designed to operate in extreme weather conditions. Flexible and Scalable: Modular, relocated lockers that adapt to demand, 24/7/365 available. Sustainable: Contributes to logistics cost savings, emissions reduction and desaturation of cities.
15 de May de 2023
TALECSYSTEM NOVELL LICENSE OFFERS: 1. Digital transformation with integration of omnichannel operations for physical and digital sales. 2. A modular system under License. You pay only for what you need. 3. A secure collection platform approved by the Bank of Spain for Online sales. 4. Integrated management of warehouses and product stocks. 5. Control and management of all Customer and Supplier data. 6. It is adapted to local trade with integrated last-mile logistics. 7. Freedom and autonomous management of distribution, price, image and brand. 8. Simplifies administrative procedures in opening new markets. 9. A universal Web showcase of products or services. 10. Facilitates compliance with European Standards in Internet trade, traceability and VAT.
01 de June de 2023
TDRJOBS is the job portal specialized in Logistics & Transport job offers in Spain. Exclusively designed to respond to the needs of both companies seeking to fill their vacancies and professionals seeking a job opportunity within the Logistics & Transport sector. TDRJOBS was founded in December 2020 as a job portal specialized in truck drivers. After two and a half years of activity in which they have digitized and optimized the driver selection processes, they have become the reference portal for companies to attract this type of professional in Spain. In this uptime trajectory, they have also detected the latent need of companies in the sector to reach more worker profiles (traffic managers, forklift operators, and fleet managers, among other profiles) and it is for this reason that they have decided to expand their portal to provide a comprehensive service in the search processes for workers in this sector. So, TDRJOBS becomes the only employment portal specialized in the Logistics & Transport sector in Spain
08 de May de 2023
Tennders revolutionizes logistics by bringing an all-in-one solution to your road freight operations. Their optimization solution enhances management visibility, increases loading capacity, and improves efficiency. As a digital service aggregator, Tennders offers tailored solutions, streamlining operations with powerful tools: • Document Generation - Create standardized transport documents effortlessly. • Financial Module - Simplify billing and treasury management. • Freight procurement - Monitor and update operations with a comprehensive dashboard. • Network management - Record all your transactions and your relation history with your partners, optimize your provider database.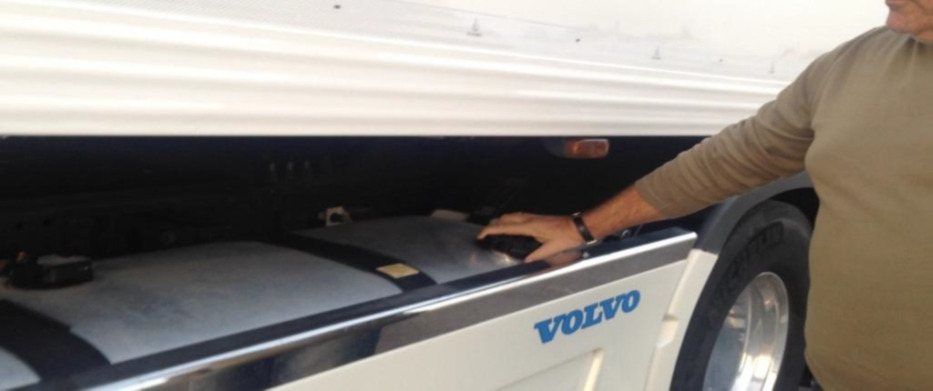 09 de May de 2023
Thread in Motion (TIM) offers customized, Industry 5.0-driven solutions for operation and warehouse management, covered by hardware and software. TIM's smart gloves VEGA and VEGA-X ensure an ergonomic and hands-free experience for the employees while scanning barcodes, they help save time, money, and effort. Plus, enriched with elements such as a functional keyboard, color screen, and 2-in-1 communication protocol, they eliminate human errors, distances, and any other obstacles that slow down daily tasks. When combined with their next-gen operation management software CONWO, their solutions guarantee up to a 50% increase in efficiency, thanks to their revolutionary image processing feature and "pick-by-voice" add-on. Advanced task management allocates the workforce where needed, including when the matter is non-routine tasks.
08 de May de 2023
Timocom presents an innovative payment service powered by JITpay™. This payment service offers fast and guaranteed payment for completed orders, providing peace of mind for transport service providers. By transferring invoices directly to JITpay™, service providers can receive payment immediately, for only a small fee. By registering through the Timocom Marketplace, service providers can receive payment within 24 hours of completing the transport job. They can protect themselves from payment defaults, while benefiting from user-friendly digital tools for easy invoicing. Payment service offers numerous advantages, including risk protection, user-friendliness, fast and direct payment, transparent fees, and simplified management of outstanding invoices. And as a special offer, Timocom customers can process their first 3 factoring orders free of charge.
08 de May de 2023
Timocom's ratings feature allows users to rate and receive ratings for completed transport orders on the TIMOCOM Marketplace, promoting transparency and trustworthiness within the system. For those who commission freight transport services, the Ratings feature provides added security and efficiency in selecting the right business partner for their needs. Positive ratings for communication, handling of goods, and timely loading and unloading ensure that users can trust that their cargo is in good hands. Additionally, a positive company score can give transport service providers an edge in the highly competitive market of transport services, and offers a valuable opportunity to improve their brand reputation and efficiency. Ratings for prompt payment, fairness, and communication provide valuable feedback and can help transport customers make informed decisions about which business partners to work with. This feature is integrated seamlessly into our transport orders application, providing a user-friendly and transparent system for all parties involved.
08 de May de 2023
The feature benefits shippers and carriers by providing a quick initial contact, eliminating time-consuming emails and phone calls, and displaying all quotes for freight in one place for easy comparison. The feature offers high security and improves internal communication. Carriers can benefit from this feature by quickly contacting shippers through the Freight Exchange, reducing language barriers, and gaining clarity in planning their capacities. The feature also allows carriers to highlight their company and offers better visibility of their quotes for freight to shippers.
08 de May de 2023
At the beginning of the year, was completed one of the first logistics warehouses with an innovative sprinkler system that permits to increase its volume significantly. Currently, one of the limitations in dimensioning a logistics warehouse is the height restriction for the operation of the sprinklers. These, according to UNE and NFPA regulations, limit the storage height to 12.2 m and the free height below deck to 13.7 m, forcing a second line of sprinklers to be installed for higher warehouses, increasing considerably the costs. With this new system, the heights can be increased to 15.2m and 16.8m respectively, for a very competitive price, thus increasing the volume and storage capacity. The Kave Home warehouse in Tordera, a warehouse of more than 50,000m², is one of the first warehouses in Spain of these dimensions in which these sprinklers have been installed. With this innovative system is obtained a significantly benefit with a larger volume and storage.
21 de April de 2023
Trans Italia has integrated the detection and prevention of the most common critical issues related to professional drivers' health with advanced on-board energy solutions already implemented, aimed at reducing fuel consumption and emissions. The innovative character of the concept lies in combining the monitoring of three driving aspects: safety, sustainability, and health. The focus here is on the smartwatch (an easily wearable device was chosen, not interfering with driving in any way) used for the collection, transfer, and processing of biomedical parameters: heartbeat, environmental noises, blood oxygen levels, respiratory and heart rate. The idea is to remotely monitor, during normal working activity, the vital parameters of a statistically significant drivers' sample. While carrying out his/her normal duties, the driver will simply have to wear the smartwatch: in total respect of privacy, at the end of the monitoring period, he/she will receive a final summary report from the competent doctor of all the memorized parameters. When the driver is not driving, he/she can authorize the smartwatch to continue profiling his/her health by paying particular atention to the number of steps and sleep hours. Geting a good night's sleep helps to stay active, alert, and ready during the day.
20 de March de 2023
In a scenario like the current one, in which the law of loading and unloading in Spain has changed, and efficiency in transport dock management is more critical than ever, innovative solutions are needed to allow better planning to avoid queues in warehouses. Dock Scheduler is CargoON's tool that meets these demands. By managing resources in advance, you can adapt to changes in regulatory frameworks. In this way, logistics departments, warehouses, and carriers can better collaborate through digital communication. Better planning makes it possible to increase productivity by up to 25% without additional resources. In short, better communication between the entire chain will ensure that trucks arrive at the docks on schedule, reducing waiting times by 70%.
09 de May de 2023
TruETA is a cutting-edge solution that goes beyond the basic ETA calculations, factoring in a range of variables that affect your fleet's arrival times. With real-time and predicted traffic conditions, ad hoc route recalculations, and dwell time based on past data, TruETA helps you keep your fleet running at peak efficiency. It replaces guess-work and manual data entry with automated calculations, resulting in more accurate ETAs for each stop along a route. TruETA also suggests optimized routes for trucks that avoid restricted roads and low bridges, ensuring safer driving and transportation.
09 de May de 2023
.Performance Portal is an innovative solution that provides real-time data and insights into the performance of your drivers and trucks. By collecting data from the onboard computer and providing advanced insights and suggestions, Performance Portal helps you optimize your operations, reduce costs, and improve safety. With the ability to track drivers' performance and provide effective coaching sessions, Performance Portal allows transportation companies to reduce fuel consumption, lower maintenance costs, and improve overall safety. Users of Performance Portal report an average 4.7% reduction in fuel consumption per truck per month, resulting in almost 100,000 tons of CO² saved in the past year.
09 de May de 2023
Trimble's Video Intelligence solution provides safety and protection around trucks and trailers, supporting up to 4 full HD cameras. Beyond basic road monitoring, Video Intelligence solutions improve driving habits and accountability. By integrating with Trimble's systems, you can view video along with the driver's reference, hours of service, location, analytics, and other vehicle-related data. Video intelligence acts as a neutral eye-witness in the case of an accident, helping mitigate risks and reduce insurance costs. On-board computers trigger event recording to enhance your fleet safety training making it easier to reward good driving habits.
09 de May de 2023
Trimble's commercial navigation software, CoPilot, equips fleets with safe, compliant and efficient guidance. Specifically designed to meet the unique needs of professional fleets, users benefit from real-time safety and traffic alerts, accurate ETAs and optimized routing based on vehicle specific routing taking into account vehicle dimension, load type and road attributes. Their complimentary cloud-based tools enhance the fleet management experience with remote configurations connecting drivers to the back office. Set preferences to avoid or favor specific road segments helping you control toll costs and to keep drivers on roads your business prefers. Define boundary polygons, entry and exit gates, driver notes, and more for safe, accurate last mile guidance.
09 de May de 2023
Trimble App Manager and e-CMR work seamlessly together to reduce paperwork and streamline your transportation operations. By integrating the digital waybill into tasks and question paths on the on-board computer, your drivers and administration can work more efficiently. You'll also gain real-time access to shipment information, delivery status, and digital proof of delivery. With Trimble, you can be better prepared for the mandatory switch to digital consignment notes in 2026.
15 de May de 2023
The new "Paradas" functionality in the delivery app offers an efficient solution for optimize the delivery route by allowing the aggregation of identical addresses and different floors in one stop. With the normalized address, the system displays a map of stops that enables effective delivery management, with a clear visual view of deliveries completed, in progress or failed. The functionality also includes detailed tracking of the status of each package, generating its own POD and notifications of incidents or failures. With Paradas, it offers an agile and simple delivery operation, ensuring greater efficiency in the process of delivery and a satisfactory user experience. Key features include address pooling, normalized addressing, package listing, the three package states, the POD generation, the generation of incidents or failures, the map view, the package scanner, the detailed information of delivery and efficiency improvement.
15 de May de 2023
Tuklo is a service that integrates with any ecommerce and delivery providers to offer an automated and efficient delivery option for B2C customers. your algorithm efficiently calculates the cost and delivery date of different service providers and assigns automatically the most suitable according to the established criteria. The product will require integration with x ecommerce, the development of the allocation algorithm, the satisfaction survey, the live monitoring screen, the list of deliveries in progress. The customer will be able to track their delivery and receive status updates of delivery and estimated time of arrival. However, there are risks and limitations, such as the complexity in integrating with service providers and changes in the policies of service providers that could affect the efficiency of the Tuklo delivery service.
26 de April de 2023
The General Secretariat of the "Service Exporters' Association" was established with its headquarters in Istanbul, with the Ministry of Commerce's Communiqué on Exports No. 2018/3 published in the Official Gazette dated 18.02.2021 and numbered 31399. With its expertise and vast knowledge in relevant industry, Turkish Freight Transportation and Logistics Industry has acted as a key factor in the global integration of Turkish economy by blending opportunities born out of the geostrategic position of Turkey. The industry that has attracted an approximate amount of 2 billion US Dollars foreign investment in recent years climbed its shipping capacity 4 times and expanded its container size. Of the industry providing employment for around 400,000 persons, its share in Turkish national income portfolio is equated with 8%. Cumulative financial size of Turkish Freight Transportation and Logistics Industry is circa 40 billion US Dollars.
08 de May de 2023
81.4% of recipients will choose a greener delivery slot over a more convenient slot if they have a choice. (Research by Rotterdam School of Management, 2020) Urbantz presents the Green Delivery Slot Generator. Powered by machine learning this dynamic time slot proposal engine generates delivery schedules that are efficient and sustainable, factoring in important logistics parameters such as location, historical delivery time, vehicle availability and type, traffic, holidays, and other relevant settings. By promoting slot densification, we reduce delivery costs and carbon emissions by 3-7%. Furthermore, our platform offers an option to shift the costs of deliberate non-optimal choices onto the end customer, providing a more flexible and sustainable approach. The machine learning algorithm and the whole process is based on deep tech and historical data, making it difficult to replicate. The technology is ideal for businesses seeking to reduce their environmental impact while streamlining their operations. With our green delivery slot generator, companies can achieve a more sustainable and efficient delivery process while simultaneously reducing costs.
08 de May de 2023
VTG will make available to road transport companies the r2L connectors that allow the loading of non-reinforced semi-trailers on wagons dedicated to rail freeway services. The loading and unloading of semi-trailers is quick and easy, requiring no more than 5 minutes per operation. No permanent installation is required at the origin or destination terminals.
08 de May de 2023
With the SWS-PowerBox®, VTG provide environmentally friendly power supplies for the wagon, independent of the locomotive or other wagons, and the need to supply fossil fuels. Energy is generated by the rotation of the wheelset. This allows the transport of temperature-controlled goods in semi-trailers, containers, or swap bodies by rail.
08 de May de 2023
As from next July, VTG will have suitable wagons for the transport by rail of road semi-trailers type P400, 410 or 420. The wagons are loaded vertically by means of cranes or reach-stacker, ensuring the correct coupling of the king-pin by means of an electronic device with led lights that facilitate the inspection by the operations personnel. These wagons are suitable for any type of semi-trailer: tarpaulins, tanks, boxes, reefers, etc... They also have the necessary pins to transport 20, 30 and 40-foot containers and swap bodies, which broadens their scope of use and the possibility of carrying back-load traffic. The use of these wagons is an excellent complement for road transport, which will be able to make a more productive use of its resources, improving driver conditions and contributing to the reduction of the carbon footprint.
05 de April de 2023
World Wine Cargo Alliance is the only Spanish Network that brings together freight forwarders specialized in the transport of wine, beer, and other alcoholic beverages. The main target is to build a solid and united community where benefits are generated for all its members. The work under two pillars, which are specialization and exclusivity. Specialization in the area of alcoholic beverages; and Exclusivity because they have a limited number of companies per country (from 2 to 5 entities maximum per country, depending on their territorial size). In this way they encourage cooperation among their members. This alliance has more than 100 members, from more than 60 countries, with whom they are committed to help to generate synergy between them. To do this, they promote cooperation between members by providing information for all members through their own platform and holding annual conferences, both virtual and face-to-face with one-on-one sessions.
04 de May de 2023
The Gran Canaria Free Zone has over 370,000 square meters of usable space divided into equipped plots, offering companies the possibility of leasing warehouses and offices in a short time with minimal administrative management. In this regard, beyond the customs and logistics advantages implied by operating from a Free Zone, our geographical position makes us a strategic commercial hub between Europe, Africa, and America, allowing us to enjoy the most attractive fiscal regime of the entire European Union through the unique conditions offered by the Economic and Fiscal Regime of the Canary Islands, as well as an incomparable quality of life with a unique climate in the world, cutting-edge infrastructure, and excellent international air-sea connectivity.