New offers and facilities for all companies in the sector to PARTICIPATE in the annual logistics event.
WHY EXHIBIT?


SIL2018 will host the 21st edition of SIL BARCELONA INTERNATIONAL CONGRESS.
PROGRAM


SIL2018 presents different events and tools to connect with the companies and the most outstanding professionals.
B2B NEWS
SIL WILL INCLUDE THE ASAPRA CONGRESS
More information ›
TESTIMONIALS
"SIL is, undoubtedly, the most important..."Íñigo de la Serna
Ministro de Fomento
"Congratulations to the SIL2017 Organization..."David Fernández Rubial
Subdirector de Gas Natural Vehicular -Gas Natural Distribución
"After 8 years since..."Javier Pagés
Director General - Grupo Transnatur
"SIL is the ideal showcase..."José Luis Iranzo
CEO -Arcese en España
"SIL 2017 has been the premiere of..."Nelson Mendes
Director General -ABC CARGO
"We attended SIL 2017 to present..."Manel Serrano
Co-fundador y CEO -ATNcargo
"In AR Racking we have relied..."José Manuel Lucio
director comercial -AR Racking para España, Portugal e Italia
"SIL and specifically the Latin American..."Fausto Arroyo Crejo
Ejecutivo Principal -CAF – Banco de Desarrollo de América Latina
"SIL is an event to not be missed..."Pere Joan Massó
Director de Operaciones y Proyectos Corporativos -CAPSA FOOD
"Quilosa Selena Iberia has participated..."Federico Lázaro Calisalvo
Brand Manager -Quilosa Selena Iberia
"I was impressed by the quality and the variety..."Giuliano Butti
Value Chain Manager EMEA, Packaging and Specialty Plastics -DOW EUROPE GmbH
"El SIL es un gran foro para conocer, compartir..."Jordi Rodríguez Pauli
Supply Chain Manager -BIMBO y DONUTS
SIL2018 Highlights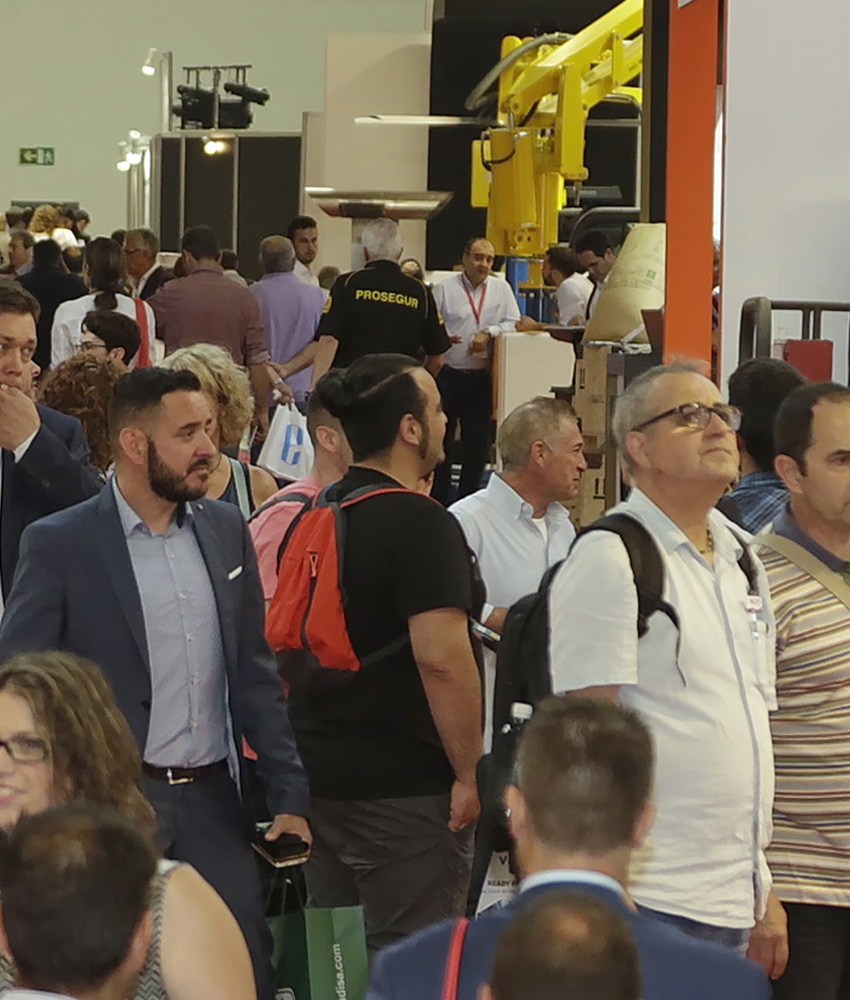 SIL BARCELONA will celebrate a very special edition on its 20th Anniversary (1998-2018) being established as the leading annual Fair in the South of Europe and the Mediterranean where the whole supply chain is represented.
A sectorized exhibition:


Intralogistics
& Equipment

VIDEO SIL 2017
PREVIOUS EDITIONS

The biggest meeting on eCommerce, delivery and multichannel keys.


Parallel to SIL BARCELONA
The 2nd edition of eDelivery Barcelona Expo & Congress, which will be celebrated at the same time as SIL Barcelona, is the on-line channel platform that seeks to respond to the eDelivery strategy of the companies and put in contact suppliers and retailers and e-tailers. e-commerce, u-commerce, omni channel strategies, emergent technologies, logistics, operations and supply in the retail will bring together a unique event created to put in contact the supply and the demand.

More information ›
Official Sponsors
Congress Golden Sponsor
Congress Silver Sponsor
PARTNERS
MEDIA PARTNERS
5th - 7th June
Recinto de Montjuic - Plaza España de Fira de Barcelona
SIL2018
Consorci ZF Internacional SAU
Tel.: +34 93 263 81 50
Fax.: +34 93 263 81 28
Email.: sil@elconsorci.es
El SIL2018
is organized by:

www.silbcn.com © SIL2018, all rights reserved.
Legal notice